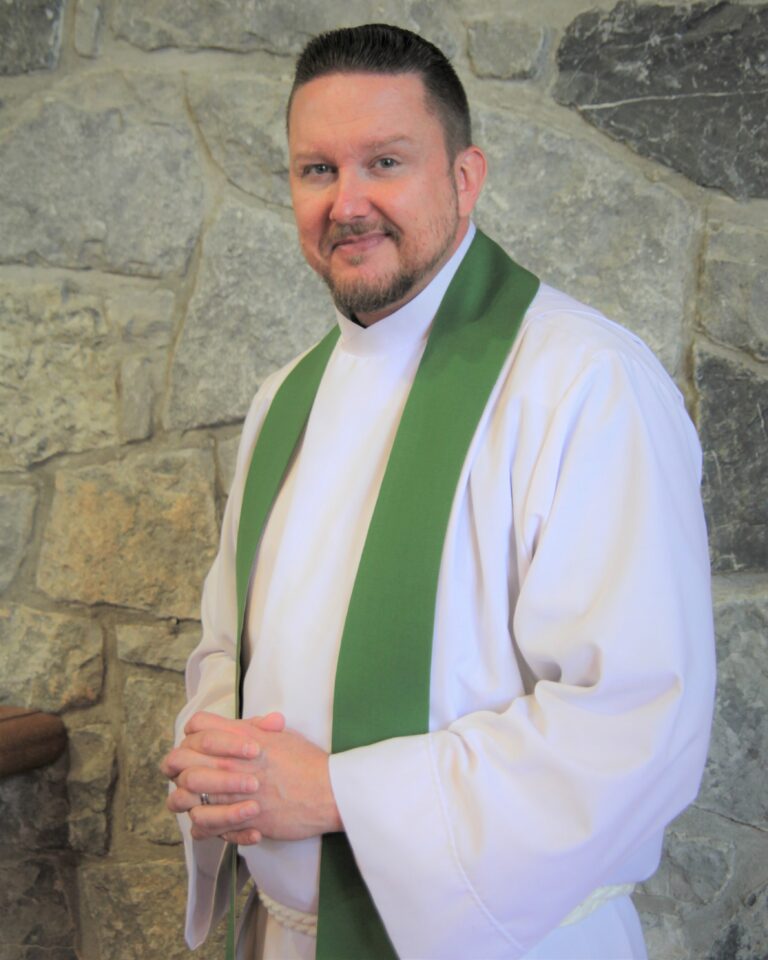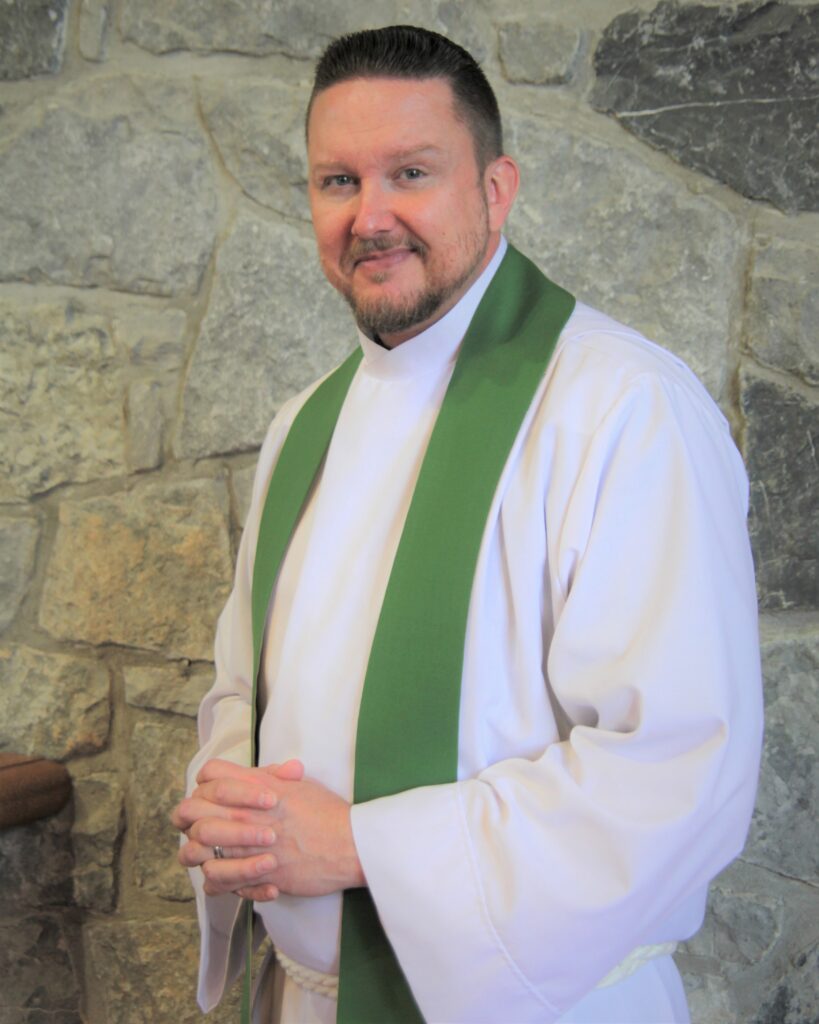 The Rev. Dr. Richard C. Bauer, Rector
Prior to being called by St. Edward's, Father Rick had been serving as Associate Rector at St. James in Lancaster since June of 2018. As part of his ministry there, he has worked hard to lift up ministries in our community that promote the dignity of all people and has developed strong relationships with clergy women and men in our convocation and diocese.
Rick has completed his course work for a Doctor of Ministry in Christian Leadership from Duke Divinity School.  As a student there, he has honed the craft of ministry with work in parish administration, strategic planning, multi-media practices, preaching in politically diverse contexts and outreach ministries.  In addition to his completed doctorate, Rick holds a Master of Divinity from Virginia Theological Seminary; a Master of Arts in Religious Studies from Florida International University; and a B.S. in Legal Studies from Nova Southeastern University.
An accomplished musician (vocalist, guitarist, bassist, and keyboardist) Father Rick self-recorded and produced 9 full-length C.D.'s. and maintained a full-time performance schedule with "the Rick Bauer Band."  Through his Roads to Rome Productions in Hollywood, Florida, he served for 15 years as an ordained non-denominational minister, proprietor, performer, booking agent, and producer.
Father Rick's many academic awards during his years at Virginia Theological Seminary include an award for Christian Leadership, a Biblical Language Prize, an Award and Scholarship for Academic Excellence in Theology, a Scholarship for Academic Excellence and another for Theological Reflection, and a Doctoral Fellowship for Study: Catholic University, PhD. Religion and Culture.  Rick was a Florida Academic Scholar, 1993-1997 and completed his undergraduate education on a full academic scholarship.
In his free time, Rick engages his passions for study, travel, music, and family.  As an extension of his graduate work in Religious Studies, he seeks opportunities to engage different cultures, and, in fifteen trips abroad has explored many of the top world UNESCO sites, Stonehenge including the Pyramids at Giza, the Vatican, the Taj Mahal, Machu Picchu, the Temple complexes at Angkor, and Chichen Itza.
Rick and his wife Katrina live, right here, in East Hempfield and are the proud parents of two sons, Ricky and Christian, who attend Centerville Elementary School.
You can reach Father Rick at:  [email protected]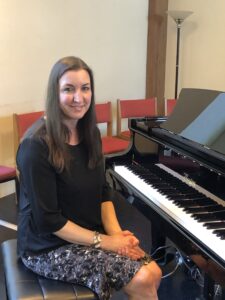 Karen E. Waddill, Director of Worship Music
Karen Waddill joined the staff of St. Edward's in June of 2018. She holds a Master's degree from Manhattan School of Music (New York) and a BA from Wake Forest University (North Carolina). In addition to her duties at St. Edward's, Karen also does freelance accompanying work for the music department at Franklin & Marshall College and can be heard on occasion in the orchestra pit at The Fulton Theatre.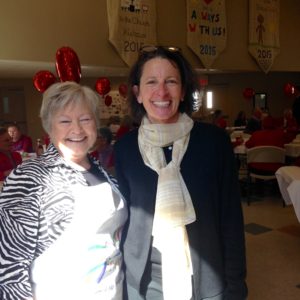 Michelle Bentley, Parish Administrative Assistant
Michelle Bentley (on the right with parishioner, Bev Hess) has been a member of St. Edward's since 2003 and has served in the parish office since 2008.  In addition to the secretarial duties inherent in a parish office, Michelle is responsible for the administrative functions of the parish including facility management, liaison with ministries, communications and supporting the Rector's ministry, staff and volunteers.  Michelle has lived in Lancaster since 1998 with her husband, Glen, a retired advertising creative director.  They have a grown son, Ian, who lives and works in New York City as an architect at a global architectural & engineering firm. Journeys, near and far, involve exploring different cultures, music, and lots of walking.
You can reach Michelle Bentley at:  [email protected]