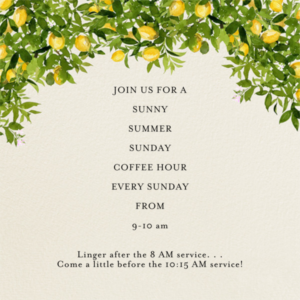 A great time to be in community and make new friends!  We are looking for volunteers to host in August and beyond!  We thank all who have signed up to host in July and throughout August.  Sign up sheet and information sheets are on the food service table on Sundays.  You can also click here to sign up and receive information.    We look forward to seeing you Sunday!
---
KRIST KINDLING 2019
** The Krist Kindling "Reveal" dinner will be Sunday, January 12, 2020 at 6:00 PM in the parish hall.  Bring your place setting and a dish to share as we gather to find out who Krist Kindled who and hear some pretty hilarious stories!  All are welcome!
Nothing will jumpstart your  Christmas spirit more than our annual Krist Kindling Advent activity!  Please join us for our 26th annual  Krist Kindling tradition at St. Edward's!
What is Krist Kindle?  It's a fun activity where on family gives another family a gift anonymously during each of the three weeks prior to Christmas.  The family you are giving gifts to is not the same family that is bringing gifts to you.  You don't have to have kids to participate.  It's for the young and the young at heart!
How it works:  You deliver your gift surreptitiously any evening during the week by sneaking up to the front door, ringing the bell, and running away.  It is best to deliver during the evening because the recipient will more likely be there to receive it.  Also, you'll need the cover of darkness to make your getaway unseen.  All during Advent, remember this family (or single person or couple) in prayer and rest assured that someone else is praying for you.
These are the weeks:  December  1-7, December 8-14, and December 15-21.
The gifts should not be expensive or burdensome.  Some gift ideas are:  homemade cookies; a basket or jar filled with chocolate kisses; a Christmas book, decoration, or ornament…
In January, we have a potluck supper at church to find out who our Krist Kindle families were.  We enjoy having a meal together and, after, sharing our stories — there are always some funny delivery experiences to share!
Sign up today.  Click here for form or look in the narthex. or call Meredith Westgate at 898-9245 if you have any questions.
---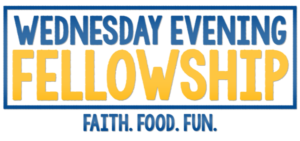 COMMUNITY FELLOWSHIP – February 12, 2020
WHAT:  Community Fellowship Dinner
WHEN:  Wednesday, February 12th at 6:00 PM
WHERE:  St. Edward's Parish Hall
BRING:  Your own table setting and a hot and cold dish to share
Everyone Welcome!  Join us for good food and conversation.  Keeping our community of faith strong!
---
ST. EDWARD'S ANNUAL PARISH PICNIC – SATURDAY, SEPTEMBER 14, 2019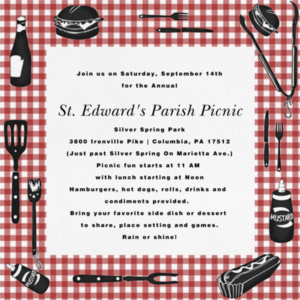 Click to enlarge image
---
ADULT FELLOWSHIP – JANUARY 2019
WHAT:  The Annual "January-Blahs" White Elephant Party:  Bring the ugliest, funniest, junkiest gift you can find (beautifully wrapped of course) and join in our fun-filled "swap" party.
WHEN:  January 20, 4:00 p.m.
WHERE:  Elaine Radcliffe's house, 3190 Grande Oak Place, Lancaster (West Hempfield).
BRING:  A wrapped white elephant gift as described above PLUS your favorite "goodie" (finger food, such as cheese ball, dip and chips, etc.)
RSVP: To Elaine Radcliffe, please, at 717-285-4912 or at [email protected]
---
ADULT FELLOWSHIP – JUNE 2018                 
WHAT:  Picnic at the Radcliffe house, 3190 Grande Oak Place – West Hempfield, near Oyster Point.
WHEN:  Sunday, June 10,  4:00 p.m.
PLEASE BRING:  Finger food, potato/macaroni/green salad, baked beans, dessert, etc.  IN SHORT, I'll provide hot dogs and drinks; please bring all else.
SIGN UP:  On the sheet in the Parish Hall, which will have categories for appetizers, side dishes, and dessert.
DEADLINE:  Sunday, June 3.
QUESTIONS?  Call Elaine Radcliffe at 717-285-4912.
---
ADULT FELLOWSHIP – MARCH 2018
WHAT:  A St. Patrick's Gathering                       
WHEN:  Sunday, March 18th at 4:00.
WHERE:  Dorris Smith's  house, 3130 Briarwood Boulevard.
BRING:  Nibblie's, finger food, cheese and crackers, dips, etc.
SIGN-UP:  In the Parish Hall, no later than March 17th.
QUESTIONS:  Call Dorris Smith at 717-285-5157
---
ST. EDWARD'S ANNUAL PICNIC – 2018 SAVE THE DATE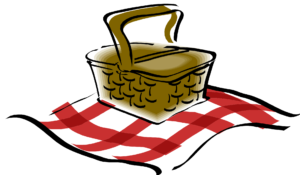 Where:  Ironville Park, 786 Prospect Road, Columbia
When:  Saturday, September 8th – 11:30 AM – 5:00 PM
Who:  Everyone is encouraged to come, rain or shine!
At the park:  The park comes equipped with pavilion, picnic tables, two charcoal grills (charcoal will be provided), restrooms, lots of room to play lawn games, etc. and a sand volleyball court.
Here is how it works:  Grill at the park or bring your own picnic lunch.   WE WILL PROVIDE:  HOT DOGS, HAMBURGERS, ROLLS, CONDIMENTS, DRINKS AND CHARCOAL.  You will need to bring your own place settings and a table cloth if you like.  A folding chair is optional.  There will also be a table where you may place a salad or dessert to share if you so choose.
Activities:  There will be trivia and guessing games for EVERYONE!  Also, if you would like to bring a board game or lawn game to share, please do!
Please, come join your church family for a fun and relaxing afternoon together.  We hope to see you there!
Directions to Ironville Park
From Lancaster:  Take 30W to the Prospect Rd. exit.  Make a right on to Prospect Rd. and continue to first stop sign.  *Go straight.  Continue on Prospect Rd.  Prospect Rd. makes a hard right turn at the Fairview Tavern where you will see the sign for the Ironville Park on the right.  Go up the hill.  You have arrived!  (Directions from York: Take 30 E to Prospect Rd. exit and turn left.  Follow above directions from *)
---
SUNDAY FELLOWSHIP COFFEE HOUR
The Coffee Hour is a great fellowship event after each Sunday service where people gather to share a light breakfast treat and each others company. Share a story with a fellow parishioner, welcome a new member or have a cup of coffee before Christian Formation classes. The Coffee Hour is a very important part of the St. Edward's community. The Coffee Hour Ministry is always looking for host volunteers and donations.
---
ADULT FELLOWSHIP
Many factors are involved in a particular church and congregation becoming an important part of a person's life. We believe that one of these factors is the opportunity to be in small-group activities with others. The Mission of Adult Fellowship is to provide and arrange for outings, meals, trips, and gatherings for education, fun, and food! We sincerely hope that each time people at St. Edward's enjoy each others company, learn something, or share a meal, it reinforces their feeling that St. Edward's is their church "home." We welcome adults to inquire about our Adult Fellowship group!