If you would like to be added to our mailing list, please email us at: info@sainteds.org and we will add you to our event mailings.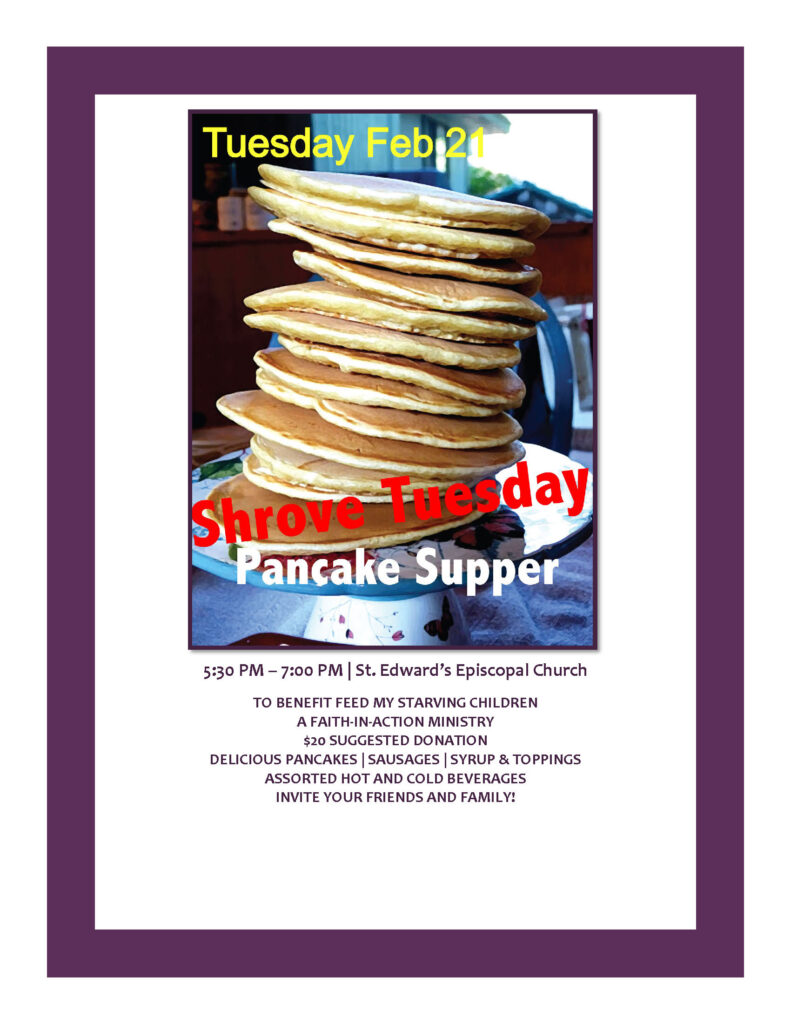 ---
We are excited to welcome the Lancaster Chamber Singers on Sunday, December 4th at 3 PM! St. Edward's Episcopal Church is one of the host venues for their Christmas concert series in Lancaster. Experience the Christmas Season with the Lancaster Chamber Singers as they present Nata Lux – a repertoire from the 1500s by Thomas Tallis, through early and mid-20th century with music by Francis Poulenc and Stephen Paulus, along with lush carol arrangements by contemporary composer Dan Forrest. For information on how to purchase advance tickets, through the Lancaster Chamber Singers, please visit:
Tickets may also be purchased at the door.
---
A Celtic Christmas with Fire in the Glen
Saturday, December 10, 2022 at 3 PM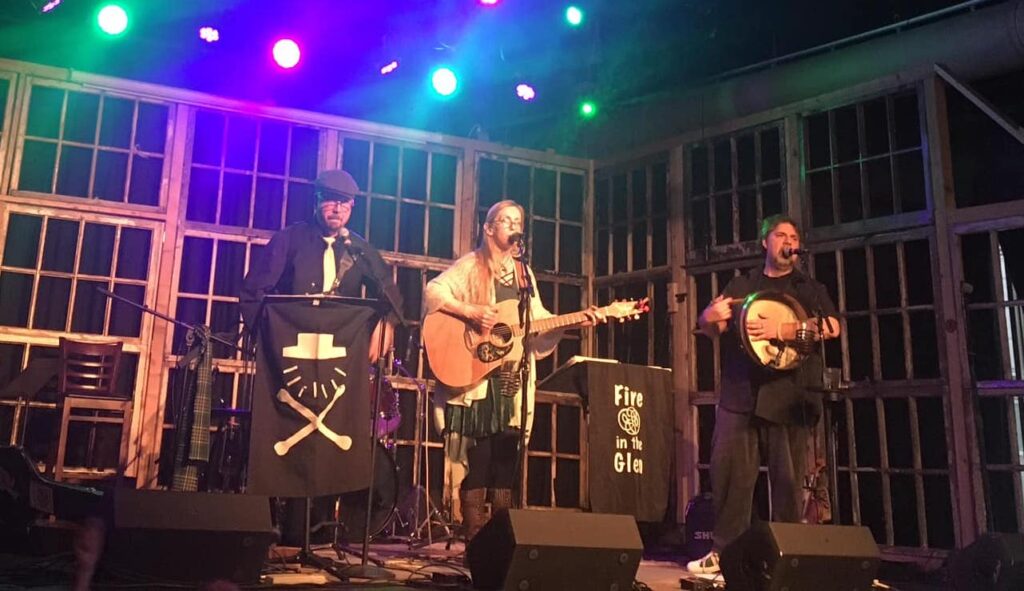 Fire in the Glen has been performing in south-central Pennsylvania since 1999, and they've been sharing A Celtic Christmas over the holidays for the last decade. The holiday-themed show blends traditional Scottish and Irish music with familiar Christmas melodies and some more obscure holiday tunes from England and Ireland. The band is an energetic trio featuring Tom Knapp on fiddle, bodhran and backing vocals; Amanda Wells on vocals, guitar and percussion; and Rod Nevin on vocals, Highland bagpipes, Scottish smallpipes, pennywhistles and ukulele.
A varied set list includes: What Child is This, The Devonshire Carol, God Rest Ye Merry Gentlemen, Christmas in Killarney, The Snowflake Jig, Angels We Have Heard on High, Away in a Manger, Deck the Halls, Miss Fogarty's Christmas Cake, Lo How a Rose E'er Blooming, We Wish You a Merry Christmas, The Golden Carol of the Wisemen, It Came Upon a Midnight Clear, Joy to the World, Silent Night, O Holy Night and an assortment of traditional Celtic songs and tunes!
---
Trunk or Treat at St. Edward's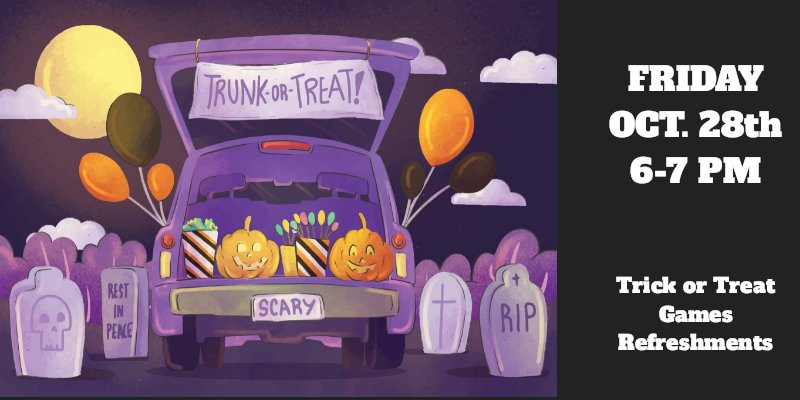 Trunk or Treat update: Our event was a success!!! We welcomed over 100 members of our wider community in a fun-filled night of fantastic costumes, great music, lots of laughter and games, and amazing community spirit! The costumes were FANTASTIC!!! We look foward to next year.
St. Edward's will hold a community-wide Trunk or Treat event on Friday, October 28, 2022 from 6:00 PM – 7:00 PM in our church parking lot. St. Edward's is located at 2453 Harrisburg Pike, Lancaster. Join us for trick or treating, as well as refreshments and games, as we celebrate this seasonal holiday. All are welcome to this family event!!!
Contact the parish office at 717.898.6276 for more information.
---
valleyphonics Concert
Sunday, October 30, 2022 at 4 PM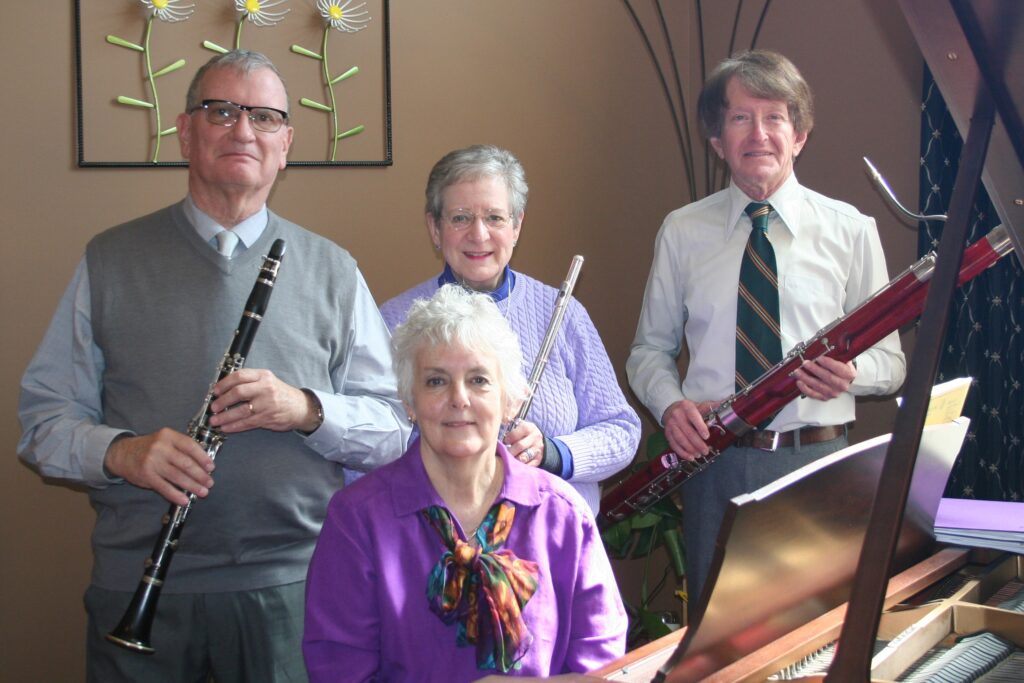 A diverse musical program, ranging from Bach to Broadway, will be featured when valleyphonics, a quartet of vocalists and instrumentalists, offers a free concert at St. Edward's Episcopal Church on Sunday, October 30, 2022 at 4:00 PM. The church is located at 2453 Harrisburg Pike in Lancaster, and, although the event is free, an offering will be taken.
On clarinet and vocals for valleyphonics is Bob Mains, while Linda Mains plays piano and harp. Allison Smith is on flute, and Larry Sweger on bassoon, clarinet, and piano.
Linda Mains was musical director for numerous community theater productions over the years, and Bob Mains co-created the Northeasters Barbershop Chorus, which he directed for 35 years. They have also served as interim music directors at Donegal Presbyterian Church.
Allison Smith has been very active playing in local churches and the Central Schwenkfelder Brass Wind ensemble and the Pottsgrove Community Band.
Larry Sweger has performed with the Harrisburg Symphony Orchestra, Harrisburg Community Theatre and the Harrisburg Concert Band.
Collectively, the four have taught 128 years in Pennsylvania public schools.
Contact the parish office at 717.898.6276 for more information.
---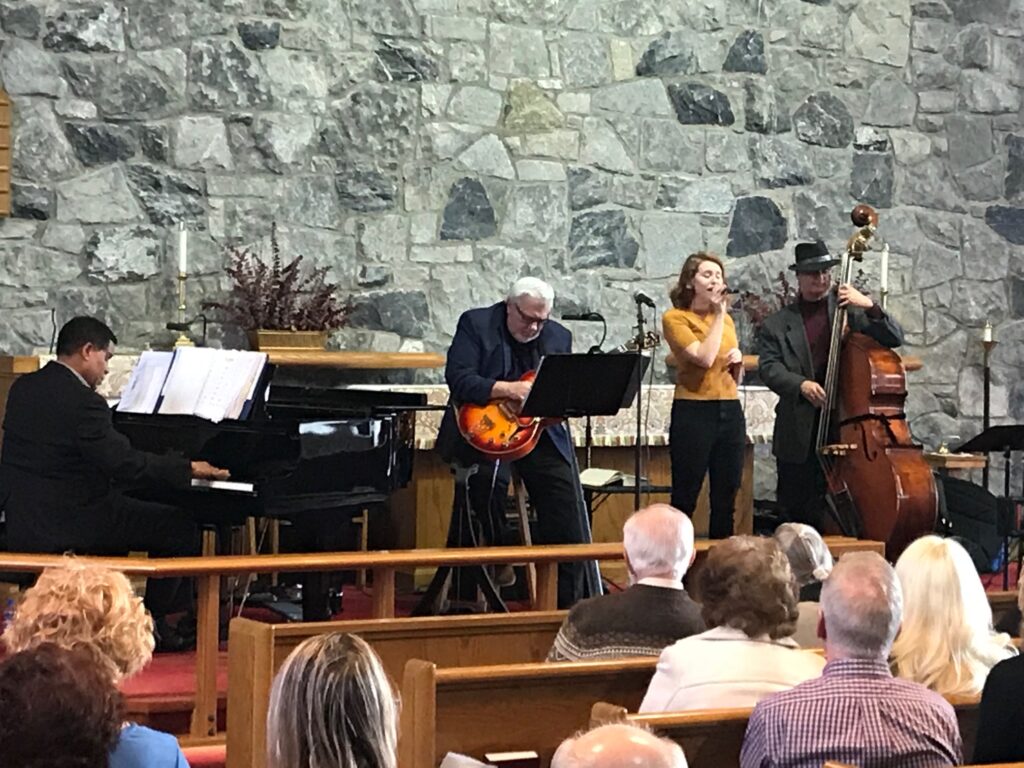 If you would like more information about upcoming events, would like to be placed on our event email list (info@sainteds.org), or if you are an artist or group that wants to learn more about performing at St. Edward's, please call the parish office at 717.898.6276 or email us at our office email: stedsoffice@comcast.net.