The youth of our parish are a vital component and we are so pleased to have them participate in all aspects of parish life! On any given Sunday, our youth are attending Christian Education, being cared for in our newly renovated nursery, enjoying our swing set after services, and serving as readers, ushers, acolytes, in praise band and choir, and even serving as LEMs! They are also very active in discernment committees and in attending convention.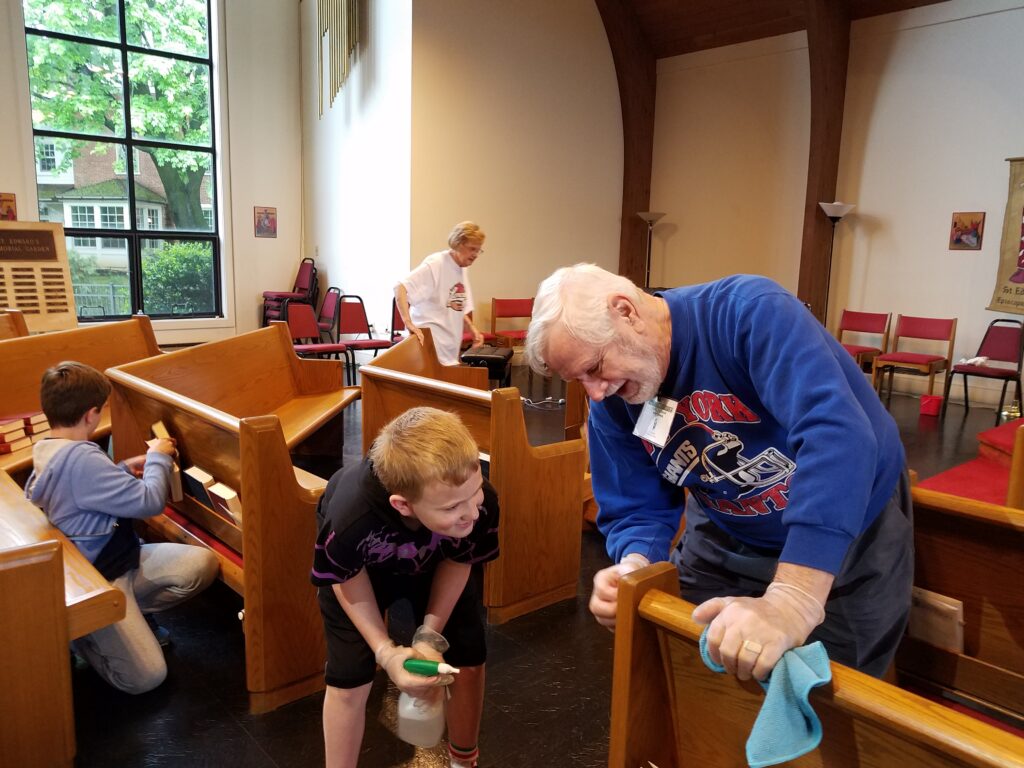 We continue to make sure our youth are engaged, not only parish life, but in events available to them throughout our diocesan youth programs and events, as well as community events such as the Amos Herr Community Festival and the Hempfield Area Food Bank project.
If you have any questions regarding diocesan or convocation events listed below, please contact the parish office or speak with the rector.
Our own Lancaster Convocation has many events, throughout the year, to engage our youth and bring opportunities for all youth to get to know each other and be "in community" with one another. Below is a list of events currently on the calendar. Contacting the sponsoring church will be the best way to find out further details if you are interested in having your youth attend.
Current Diocesan Youth Event offering for 2021 (If you are interested in attending but seek financial assistance, please contact the parish office) You must register by August 2nd:
We are excited to announce that registration is OPEN for Pick an Adventure Week at Camp Mount Luther! Join us at 10:00 AM on August 5th where we will gather for adventure, fun, and fellowship. Adults and youth ages 8 and above are invited! Activities will include: Preparing for the Presiding Bishop's visit with children and youth on Saturday, October 23rd. Sharing our hopes for the future of youth ministry, Having a lot of fun! This is "Pick an Adventure" week. You get to choose the activities you want to do. You'll get to enjoy the ropes course, hiking, fishing, swimming, and all kinds of games lead by Camp Mount Luther staff. Join us all day on August 5th, or spend the night and leave on August 6th. Cost: $25 per family to cover meals.