The youth of our parish are a vital component and we are so pleased to have them participate in all aspects of parish life! On the first and third Sunday's of each month, our youth are attending Sunday School during the 10 AM service. Our youth serve as readers, ushers, acolytes, LEMs, and even sing in the choir. They are also very active in discernment committees and in attending convention. We have our beautiful nursery (for ages up to 4 years old) for parents to be with their children; and there is a wonderful swing set in a lovely lawn area outside the parish hall for our youth to enjoy after services.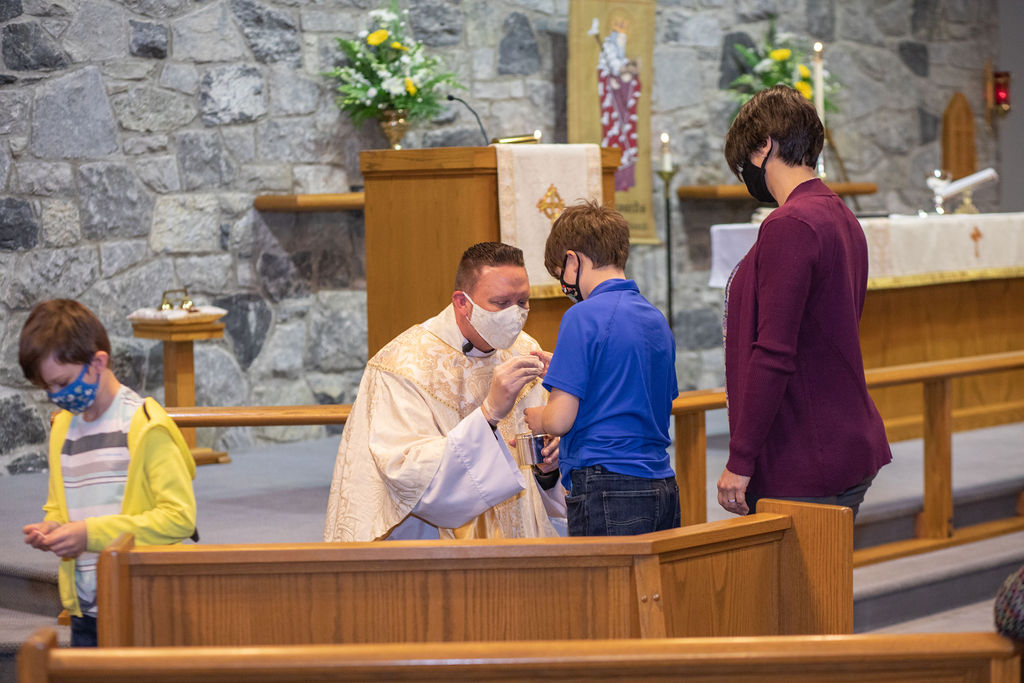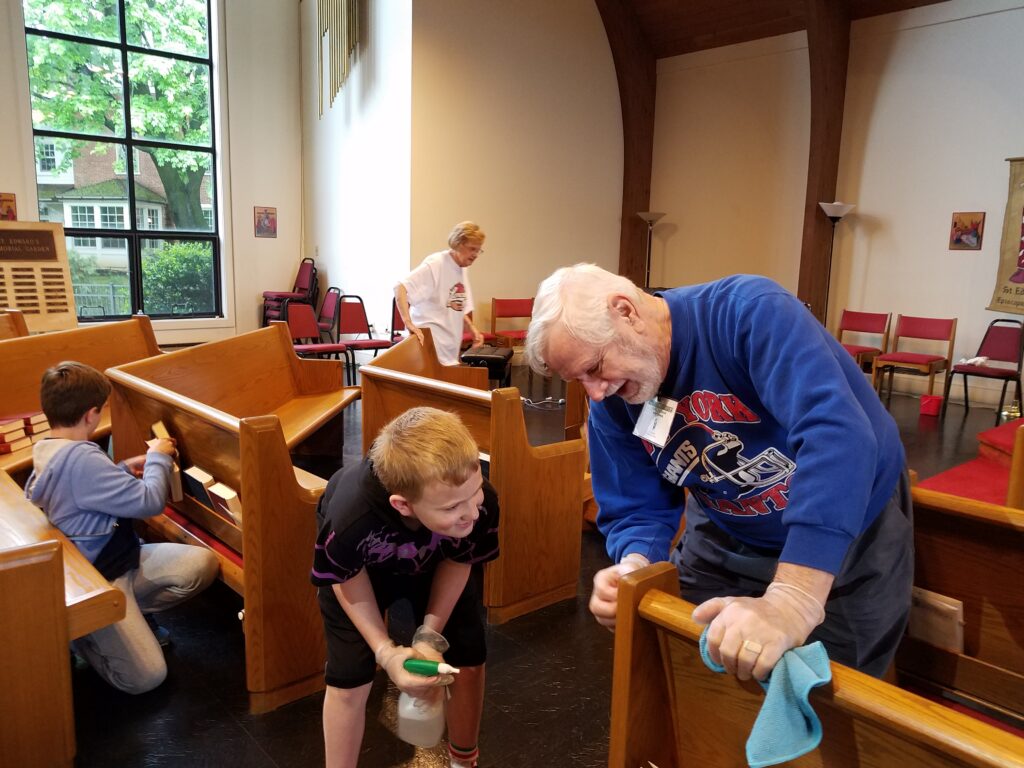 We continue to make sure our youth are engaged, not only parish life, but in events available to them throughout our diocesan youth programs and events, as well as community events such as the Amos Herr Community Festival and the Hempfield Area Food Bank project.
If you have any questions regarding diocesan or convocation events listed below, please contact the parish office or speak with the rector.
Our Diocese, Lancaster Convocation, and our parish have many events, throughout the year, to engage our youth and bring opportunities for all youth to get to know each other and be "in community" with one another. Below is a list of events currently on the calendar. Please contact the rector, or the parish office to learn more about the abundant opportunities and resources available through our diocesan youth ministry.
Convocation Youth & Family Ministries Events – January 2022
We have a wonderful calendar of events for our youth, as well as Intergenerational gatherings, organized by the parishes in our Lancaster Convocation, over the course of 2022. Check out the January events, below, by clicking the links. We hope you will join your fellow St. Edward's community and our wider Lancaster Convocation family!
Thursday January 13, 2022 6:30-8:00pm @ St. Edward's (Formational Gathering) Pizza & Fellowship
Sunday January 23, 2022- Intergenerational Event All Ages Roller Skating $10/person
---
Pokemon League: Wednesday evenings from 6:30 PM – 8 PM through November 17th in our parish hall. Learn to battle with a card deck! Enjoy learning about Pokemon and other Pokemon games! The league is free and for ages 6 to 16. This is a fun drop-in youth event that has something for everyone! For more information, please contact Beth Lynch or the parish office.
Current Convocation Youth Event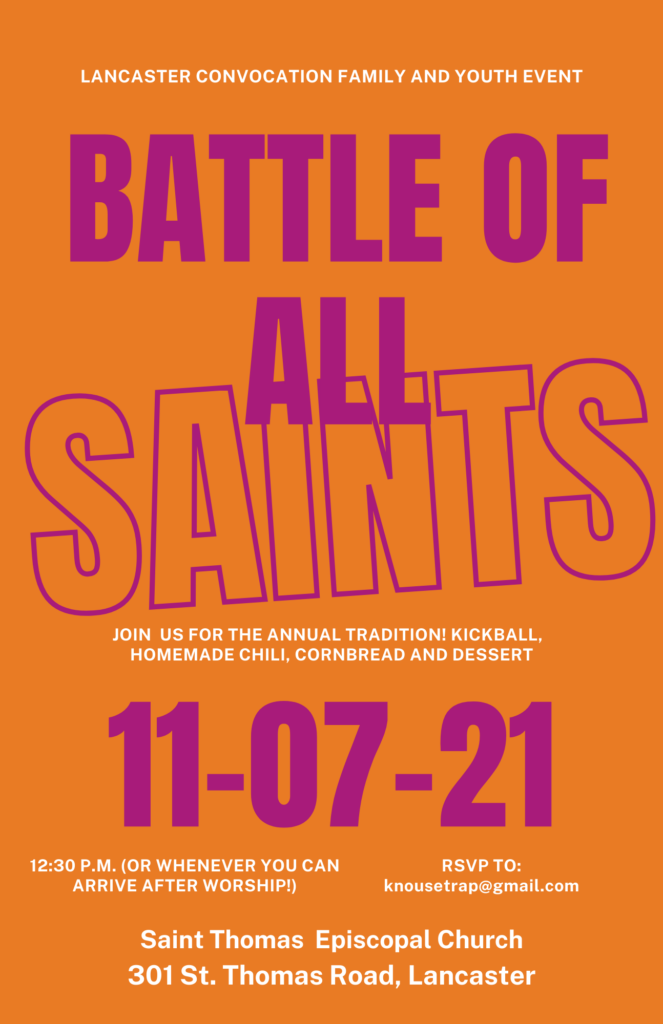 Diocesan Youth Event Opportunities
Winter Youth Retreat: Adventures in Narnia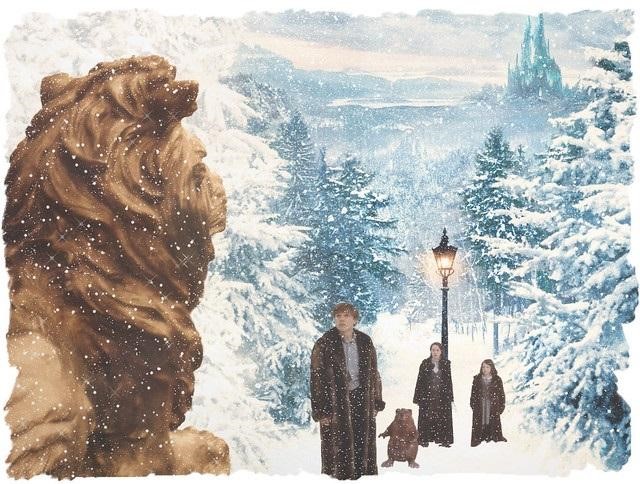 WHAT: A retreat for youth based on The Lion, the Witch, and the Wardrobe by C.S. Lewis. Everyone in grades 6-12 is welcome to attend!
WHEN: Drop-off: Friday, December 3, 7:00-8:00 PM Pickup: Sunday, December 5, 1:00 PM
WHERE: Camp Mount Luther: 355 Mt. Luther Lane Mifflinburg, PA
REGISTER
Click here to visit the registration website. The deadline to register is December 1st. For registration questions, contact Faith Neece.
Our goal for this event is to have fun while following social distancing guidelines. The Diocese of Central PA youth committee will follow all the COVID-19 response protocols of the Diocese for this youth ministry opportunity. That includes social distancing, masks, and a limited number of youths in each cabin. All food will be provided by Camp Mt. Luther.