The youth of our parish are a vital component and we are so pleased to have them participate in all aspects of parish life! On any given Sunday, our youth are attending Christian Education, being cared for in our newly renovated nursery, enjoying our swing set after services, and serving as readers, ushers, acolytes, in praise band and choir, and even serving as LEMs! They are also very active in discernment committees and in attending convention.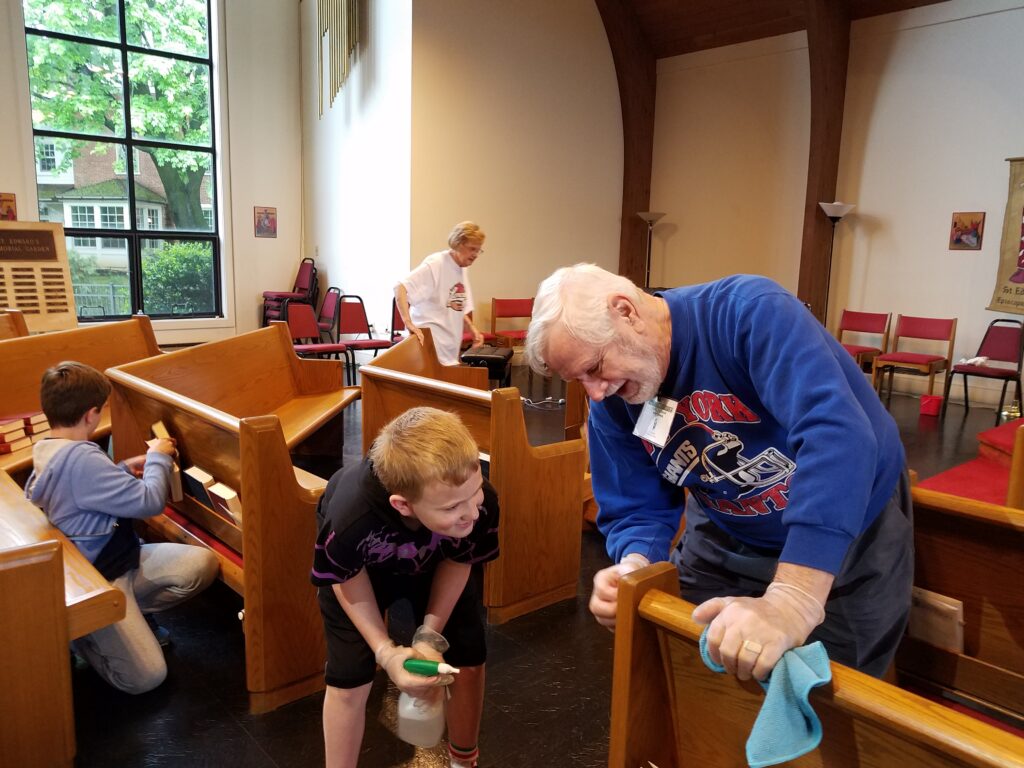 We continue to make sure our youth are engaged, not only parish life, but in events available to them throughout our diocesan youth programs and events, as well as community events such as the Amos Herr Community Festival and the Hempfield Area Food Bank project.
If you have any questions regarding diocesan or convocation events listed below, please contact the parish office or speak with the rector.
Our own Lancaster Convocation has many events, throughout the year, to engage our youth and bring opportunities for all youth to get to know each other and be "in community" with one another. Below is a list of events currently on the calendar. Contacting the sponsoring church will be the best way to find out further details if you are interested in having your youth attend.
Due to COVID19, the diocese is creating online events for Youth and Young Adults. Here is their current event: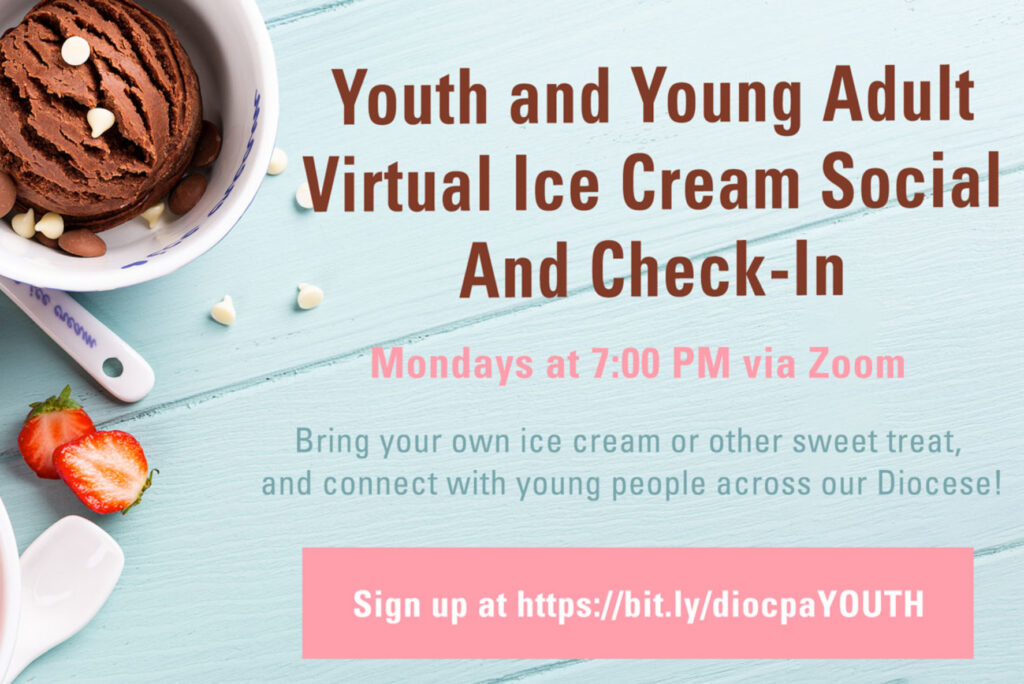 Lancaster Convocation Youth Events 2020:
April 9: Maundy Thursday Lock in – St John's Lancaster
Below is a current calendar of upcoming events and you can also click here to download a pdf to place at home to refer to.
CPA Youth Events 2020
January 18 – 20, 2020, Leadership weekend to prepare for Happening.
January 25, 2020: Absalom Jones Contest entries due. ** Follow this link to find out details about the essay contest, with entries due January 25th.
February 14-16, 2020, Happening grades 9 – 12 @ CML
Feburary 29, 2019, Absalom Jones Essay contest and reception to follow.** Follow this link to find out details about the essay contest, with entries due January 25th.
March 27 – 29, 2020, Middle School Retreat grades 6– 8, Theme is Narnia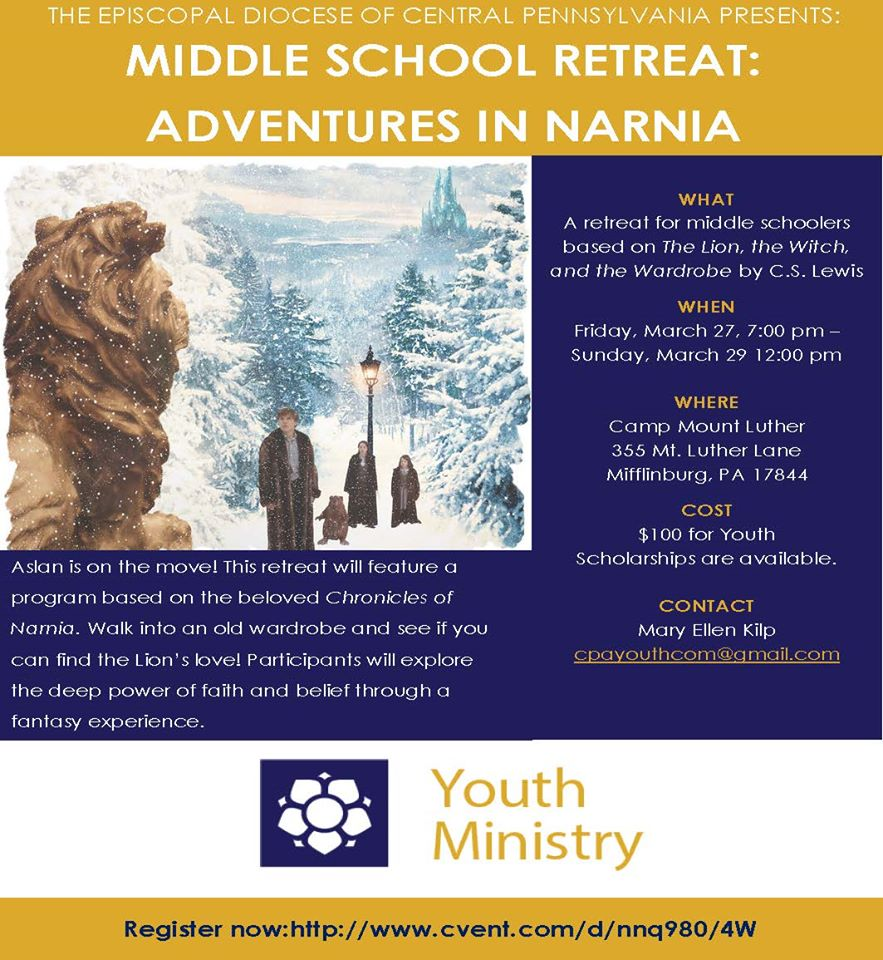 April 25 – 26, 2020, Youth leaders and Youth EYE retreat for Leadership development.
June 13 – 14, 2020, EYE planning retreat.
July 6 – 10, 2020, EYE Washington DC Click this link to get more information
August 15 or 22, 2020, Post EYE Retreat
August 22 or 29 2020, Day with the Bishop for youth and families
September 2020, Youth Leadership Retreat
October 17, 2020, Convention
November 21 – 23, 2020, Winter Retreat