During this season of Covidtide, we will not be holding in-person Adult Spiritual Formation. For this beginning of 2021, we offer a new and robust season of Adult Spiritual Formation and Prayer. Click here to view our current weekly offerings, to supplement our seasonal offerings.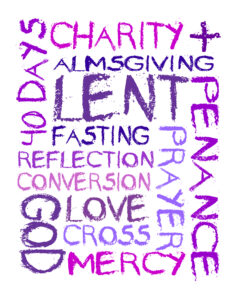 Click here to download a pdf, offered to us, at St. Edward's, by Sr. Ingrid, Saint Luke's Mount Joy as a Lenten 2021 Devotional – Living Well Through Lent
Searching for a nice booklet of Lenten Meditations for 2021? Click here to download the pdf of Lenten Mediations 2021 from Episcopal Relief and Development. We would typically have the booklets available, as in year's past, however ERD has gone virtual this year. We have made copies for people to pick up when they stop by the church, so please know you can pick up a copy. You can also visit episcopalrelief.org to sign up for daily meditations, virtually.
Under the direction of Father Rick, and in concert with lay leadership, we do offer a robust program of Adult Spiritual Formation and Prayer with offerings for everyone from Bible Study on Wednesday evenings at 6:30 PM; to Lunch & Learn Spiritual Formation on Fridays at Noon; Friday Evening Prayer at 7:00 PM; and Taize services offered by St. Luke's in Mount Joy the first Saturday of each month. All offerings are via Zoom. Click here for detailed information.
Adult Forum, facilitated by the rector, will meet from 9:10 – 10:00 AM in the parish hall. All who are 18 or older are encouraged to attend. Generally, Forum series are a few weeks in length focusing on a varied array of topics to enhance one's Spiritual life, Biblical understanding and Christian life, as well as outside speakers. When world and community events or other timely topics surface and challenge us, we will add those to our series.
There is no Adult Forum on the 2nd Sunday of each month.
Everyone is welcome!