Under the direction of Father Rick, and in concert with lay leadership, we offer a robust program of Adult Spiritual Formation and Prayer with opportunities for everyone.  Our summer season of Adult Spiritual Formation will begin in late May. Join us for Sunday Evening Prayer, Friday Lunch & Learn, Wednesday Bible Study; our Widows Group; our new Men's Group offering, in partnership with Saint James, and much more.  Please click the link below for our overview and stay tuned to this page as we update seasonal sessions.
Spiritual Formation at St. Edward's
---
Summer Lunch & Learn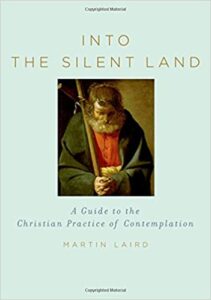 Into the Silent Land – A Guide to the Christian Practice of Contemplation by Martin Laird, Fridays, beginning May 27th from 12 Noon – 1 PM.  Zoom link will be in the weekly emails: Join Father Rick and Bob Mosebach as we journey with this guide to contemplation.  We invite you to a explore this beautiful 140-page text with us – a unique opportunity for learning and understanding the "Christian contemplative tradition of prayer." 
From the book jacket:
Sitting in stillness, the practice of meditation, and the cultivation of awareness are commonly thought to be the preserves of Hindus and Buddhists. Martin Laird shows that the Christian tradition of contemplation has its own refined teachings on using a prayer word to focus the mind, working with the breath to cultivate stillness, and the practice of inner vigilance or awareness. But this book is not a mere historical survey of these teachings. In Into the Silent Land, we see the ancient wisdom of both the Christian East and West brought sharply to bear on the modern-day longing for radical openness to God in the depths of the heart.
Laird's book is not like the many presentations for beginners. While useful for those just starting out, this book serves especially as a guide for those who desire to journey yet deeper into the silence of God. The heart of the book focuses on negotiating key moments of struggle on the contemplative path, when the whirlwind of distractions or the brick wall of boredom makes it difficult to continue. Laird shows that these inner struggles, even wounds, that any person of prayer must face, are like riddles, trying to draw out of us our own inner silence. Ultimately Laird shows how the wounds we loathe become vehicles of the healing silence we seek, beyond technique and achievement.
Throughout the language is fresh, direct, and focused on real-life examples of people whose lives are incomparably enriched by the practice of contemplation.
Read from those who have experienced Into the Silent Land:
"This book is different.  There are plenty of books on contemplation that feel tired – either wordy and labored or unhelpfully smooth and idealistic.  But this is sharp, deep with no clichés, no psychobabble and no short cuts.  Its honesty is bracing, its vision utterly clear; it is a rare treasure." – Rowan Williams, Archbishop of Canterbury
"Often they say 'you learn how to swim by swimming' but a good coach or swimming manual is essential.  Equally, we could say 'you learn how to be contemplative by contemplating' and a good guide or mentor is necessary.  Into the Silent Land is just that.  I tried it and it works.  Try it." – Archbishop Desmond Tutu
---
Wednesday Bible Study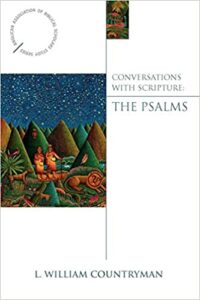 New Session of Wednesday Evening Bible Study: 6:30 PM to 8:00 PM: The focus for this session will be to remain in the Hebrew Scriptures with a study on the Psalms.  Staying with the 'Conversations with Scripture' series, the book we will use, in addition to the Bible, is William Countryman's Conversations with Scripture: The Psalms.  "Written in accessible language and sensitive to those who have little or no experience in reading the Bible, each book in the Conversations with Scripture series focuses on exploring the historical and critical background of the biblical texts, while illustrating how these centuries-old writings still speak to us today. Countryman brings his considerable biblical studies erudition as well as his skills as a popular writer and published poet to bear on the Psalms. Though an accomplished scholar of the New Testament, Countryman illumines the Psalms with insight and creativity. Readers will experience this most beloved part of the scriptural canon in a fresh and exciting way."  Zoom invite in your weekly emails. For questions, please contact Bob Mosebach at rcmosebach@comcast.net or Leslie Arnold at larnold897@aol.com
---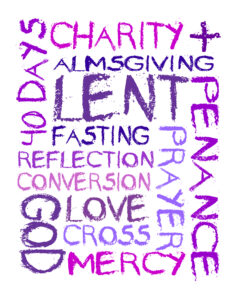 Searching for a nice booklet of Lenten Meditations for 2022?  Click here to download the pdf of Lenten Mediations 2022 from Episcopal Relief and Development. ERD has gone virtual for these publications.  We have made copies for people to pick up when they stop by the church, so please know you can pick up a copy.  You can also visit episcopalrelief.org to sign up for daily meditations, virtually.
From the United Thank Offering: The 40 Days of Gratitude Lenten Journal is designed for at-home use for adults to deepen their spiritual practice of gratitude during Lent. Each week, we will focus on practicing gratitude for a specific topic based on scripture. We recommend printing it out double-sided and stapling it on the long edge, so that it functions as a book. You can click here to download the pdf.  We will also have copies available in the narthex (and can print a booklet for you, upon request).
---
UTO Book of Prayers:  2021 – 2024
This little "Book of Prayers" owes its existence to a great many prayer warriors, men and women who've looked at life through grateful eyes, who've been "thankful in all circumstances." May these prayers uplift you in your celebrations and uphold you when you experience "groans too deep for words." We encourage each of you, as you experience these prayers, to join with a whole host of people who raise their voices in thanksgiving to God daily.
Blessings to you and yours,
The 2021–2024
Board of the United Thank Offering
Click here to download the pdf.
---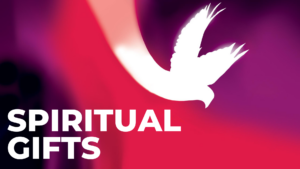 We all have spiritual gifts that we have received, and those which we can give.  Our first spiritual gift was the one we received from God in the form of our first breath.  And whether we realize it or not, we all possess spiritual gifts from God that are meant to be used in His service.
Recognizing, and then giving, your spiritual gifts are vital to the successful mission and ministry of a parish. The Body of Christ is made up of many members.  As Christians, we are all ministers of the church and we all possess unique gifts, given by the Spirit, that allow us to carry out the Great Commission.
The Commissioning of the Disciples
Now the eleven disciples went to Galilee, to the mountain to which Jesus had directed them. When they saw him, they worshiped him; but some doubted. And Jesus came and said to them, "All authority in heaven and on earth has been given to me. Go therefore and make disciples of all nations, baptizing them in the name of the Father and of the Son and of the Holy Spirit, and teaching them to obey everything that I have commanded you. And remember, I am with you always, to the end of the age."   (Matthew 28:16-20)
What are your Spiritual Gifts?  Below you will find two resources that can help you determine your Spiritual Gifts Inventory.  This is a wonderful way to begin your participation in ministry.  We need your unique gifts to help us accomplish the ministry and mission of St. Edward's!  By starting your journey of discipleship and spiritual practice with this exercise, you will discover how you can best serve in a ministry that connects with you. 
We hope you enjoy this exercise of discovery as you learn what makes you unique, and inspires you to travel with your fellow Episcopalians as we follow Jesus "into loving, liberating and life-giving relationship with God, with each other, and with the earth."
Click here to download your Spiritual Gifts Inventory Exercise
Click here to download your Gifts and Talents Inventory worksheet
Please contact the parish office to learn more about the various ways you can serve, in ministry, at St. Edward's.
---
Pre-Lenten Silent Retreat with 36 hours of silence
Mariawald Retreat Center
February 24-26, 2022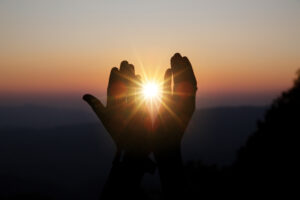 Our Pre-Lenten Silent Retreat, with 36 hours of silence, was a wonderful experience. Led by Father Rick (St. Edward's Episcopal Church) and Brother David Rutledge (Community of Francis and Clare), this self-directed retreat was an entry point to our Lenten journey in 2022. We are looking forward to our 2023 retreat. Click here to look at our retreat booklet.
Join us in 2023!! The dates will be Thursday, Feb 23 to Saturday, Feb 25. (Ash Wednesday is Feb 22). This is such a unique opportunity to experience! We are so looking forward to a retreat that is in tandem with the beginning of Lent.