Under the direction of Father Rick, and in concert with lay leadership, we offer a robust program of Adult Spiritual Formation and Prayer with opportunities for everyone.
We offer new opportunities for spiritual formation beginning at the end of August and with September start dates. Please continue scrolling for more details!
Join us for Sunday Evening Prayer, Friday Lunch & Learn, Wednesday Bible Study; our Widow's Group, which meets the first Thursday of each month. Our Men's Spirituality Group offering, in partnership with Saint James, gathers on the second Saturday of each month. Our Women's Spirituality Group gathers on the first Saturday of each month, beginning October 1st. Please click the links below for more information.
Spiritual Formation at St. Edward's (click here to download pdf)
Women's Spirituality Group information for October 1st (click here to download pdf)
---
Late Summer/Early Fall Lunch & Learn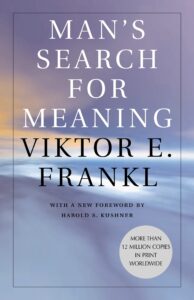 Man's Search for Meaning by Viktor E. Frankl, Fridays, from 12 Noon – 1 PM. Join Father Rick and Bob Mosebach as we journey with this inspiring book that is as relevant today as when it was first published. "When we are no longer able to change a situation. . .we are challenged to change ourselves." – Viktor E. Frankl, Man's Search for Meaning
"This seminal book, which has been called "one of the outstanding contributions to psychological thought" by Carl Rogers and "one of the great books of our time" by Harold Kushner, has been translated into more than fifty languages and sold over sixteen million copies. "An enduring work of survival literature," according to the New York Times, Viktor Frankl's riveting account of his time in the Nazi concentration camps, and his insightful exploration of the human will to find meaning in spite of the worst adversity, has offered solace and guidance to generations of readers since it was first published in 1946. At the heart of Frankl's theory of logotherapy (from the Greek word for "meaning") is a conviction that the primary human drive is not pleasure, as Freud maintained, but rather the discovery and pursuit of what the individual finds meaningful. Today, as new generations face new challenges and an ever more complex and uncertain world, Frankl's classic work continues to inspire us all to find significance in the very act of living, in spite of all obstacles."
– Amazon Book Description
Topic: Friday Lunch & Learn – Man's Search for Meaning by Viktor E. Frankl
Begins Friday, Sep 9, 2022 12:00 PM Eastern Time (US and Canada)
https://us02web.zoom.us/j/85108370985?pwd=bWJLR2R0bTBHNVc3UzdqTmt4amVIUT09
Meeting ID: 851 0837 0985
Passcode: 462230
One tap mobile
+13017158592,,85108370985#,,,,*462230# US (Washington DC)
+13092053325,,85108370985#,,,,*462230# US
Meeting ID: 851 0837 0985
Passcode: 462230
Find your local number: https://us02web.zoom.us/u/kenWGsU76A
---
Saturday Women's Spirituality Group: 1st Saturday of each month, beginning October 1st from 10 AM – Noon: Join us at St. Edward's, in the parish hall, for two hours of fellowship, reflection, conversation, and Morning Prayer. Light refreshments will be served. Bishop Audrey Cady Scanlan will be our guest on October 1st.
Saturday Men's Spirituality Group: 2nd Saturday of each month, beginning September 10th from 8 AM – 10 AM: Join us at St. Edward's, in the parish hall, in partnership with Saint James Episcopal Church, for two hours of fellowship, including Morning Prayer. Coffee and donuts will be served.
---
St. Edward's Widows Group: 1st Thursday of each month at 10:00 AM at St. Edward's – We invite women of St. Edward's, as well as friends that you may know who may benefit from such a group, to gather in-person. Gaining confidence and support from each other while honoring confidentiality and positive support with the hope of developing new and enduring friendships is the mission of the group.
For more information:
Peggy Hanzelman: 717.390.4944 phanzelman@comcast.net
Ethel Lawrence: 717.314.8993 ethell748@gmail.com
---
Wednesday Bible Study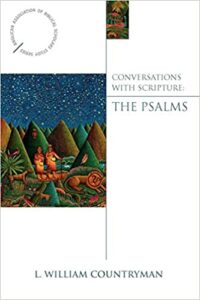 Wednesday Evening Bible Study: 6:30 PM to 8:00 PM: The focus for this session will be to remain in the Hebrew Scriptures with a study on the Psalms. Staying with the 'Conversations with Scripture' series, the book we will use, in addition to the Bible, is William Countryman's Conversations with Scripture: The Psalms. "Written in accessible language and sensitive to those who have little or no experience in reading the Bible, each book in the Conversations with Scripture series focuses on exploring the historical and critical background of the biblical texts, while illustrating how these centuries-old writings still speak to us today. Countryman brings his considerable biblical studies erudition as well as his skills as a popular writer and published poet to bear on the Psalms. Though an accomplished scholar of the New Testament, Countryman illumines the Psalms with insight and creativity. Readers will experience this most beloved part of the scriptural canon in a fresh and exciting way." Zoom invite in your weekly emails. For questions, please contact Bob Mosebach at rcmosebach@comcast.net or Leslie Arnold at larnold897@aol.com
---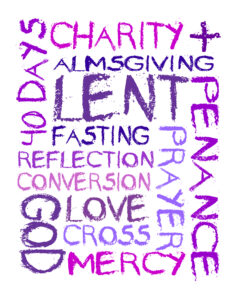 Searching for a nice booklet of Lenten Meditations for 2022? Click here to download the pdf of Lenten Mediations 2022 from Episcopal Relief and Development. ERD has gone virtual for these publications. We have made copies for people to pick up when they stop by the church, so please know you can pick up a copy. You can also visit episcopalrelief.org to sign up for daily meditations, virtually.
From the United Thank Offering: The 40 Days of Gratitude Lenten Journal is designed for at-home use for adults to deepen their spiritual practice of gratitude during Lent. Each week, we will focus on practicing gratitude for a specific topic based on scripture. We recommend printing it out double-sided and stapling it on the long edge, so that it functions as a book. You can click here to download the pdf. We will also have copies available in the narthex (and can print a booklet for you, upon request).
---
UTO Book of Prayers: 2021 – 2024
This little "Book of Prayers" owes its existence to a great many prayer warriors, men and women who've looked at life through grateful eyes, who've been "thankful in all circumstances." May these prayers uplift you in your celebrations and uphold you when you experience "groans too deep for words." We encourage each of you, as you experience these prayers, to join with a whole host of people who raise their voices in thanksgiving to God daily.
Blessings to you and yours,
The 2021–2024
Board of the United Thank Offering
Click here to download the pdf.
---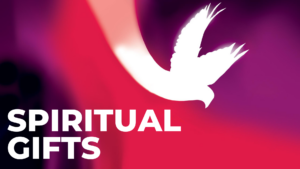 We all have spiritual gifts that we have received, and those which we can give. Our first spiritual gift was the one we received from God in the form of our first breath. And whether we realize it or not, we all possess spiritual gifts from God that are meant to be used in His service.
Recognizing, and then giving, your spiritual gifts are vital to the successful mission and ministry of a parish. The Body of Christ is made up of many members. As Christians, we are all ministers of the church and we all possess unique gifts, given by the Spirit, that allow us to carry out the Great Commission.
The Commissioning of the Disciples
Now the eleven disciples went to Galilee, to the mountain to which Jesus had directed them. When they saw him, they worshiped him; but some doubted. And Jesus came and said to them, "All authority in heaven and on earth has been given to me. Go therefore and make disciples of all nations, baptizing them in the name of the Father and of the Son and of the Holy Spirit, and teaching them to obey everything that I have commanded you. And remember, I am with you always, to the end of the age." (Matthew 28:16-20)
What are your Spiritual Gifts? Below you will find two resources that can help you determine your Spiritual Gifts Inventory. This is a wonderful way to begin your participation in ministry. We need your unique gifts to help us accomplish the ministry and mission of St. Edward's! By starting your journey of discipleship and spiritual practice with this exercise, you will discover how you can best serve in a ministry that connects with you.
We hope you enjoy this exercise of discovery as you learn what makes you unique, and inspires you to travel with your fellow Episcopalians as we follow Jesus "into loving, liberating and life-giving relationship with God, with each other, and with the earth."
Click here to download your Spiritual Gifts Inventory Exercise
Click here to download your Gifts and Talents Inventory worksheet
Please contact the parish office to learn more about the various ways you can serve, in ministry, at St. Edward's.
---
Pre-Lenten Silent Retreat with 36 hours of silence
Mariawald Retreat Center
February 24-26, 2022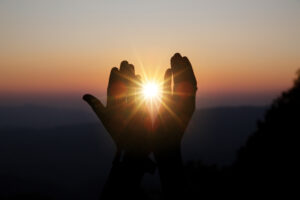 Our Pre-Lenten Silent Retreat, with 36 hours of silence, was a wonderful experience. Led by Father Rick (St. Edward's Episcopal Church) and Brother David Rutledge (Community of Francis and Clare), this self-directed retreat was an entry point to our Lenten journey in 2022. We are looking forward to our 2023 retreat. Click here to look at our retreat booklet.
Join us in 2023!! The dates will be Thursday, Feb 23 to Saturday, Feb 25. (Ash Wednesday is Feb 22). This is such a unique opportunity to experience! We are so looking forward to a retreat that is in tandem with the beginning of Lent.