Under the direction of Father Rick, and in concert with lay leadership, we offer a robust program of Adult Spiritual Formation and Prayer with opportunities for everyone.
Join us for Sunday Evening Prayer, Wednesday Bible Study, and Friday Lunch & Learn. Our Widow's Group, which meets the first Thursday of each month. Our Men's Spirituality Group gathers on the second Saturday of each month.  Our Women's Spirituality Group gathers on the first Saturday of each month.  Please click the link below for more information.
Spiritual Formation at St. Edward's (click here to download pdf)
 Current Lunch & Learn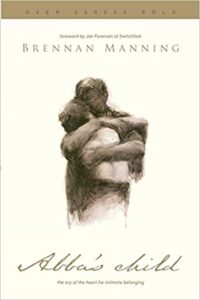 Friday Lunch & Learn, beginning Friday, January 6th at 12 Noon.  Zoom link is featured below.
Abba's Child – The Cry of the Heart for Intimate Belonging  by Brennan Manning
From the back cover:
Is an impostor robbing you of God's love?  We've bought into the lie that we are worthy of God's love only when our lives are going well. If our families are happy or our jobs are meaningful, life is a success. But when life begins to fall through the cracks and embarrassing sins threaten to reveal our less-than-perfect identity, we scramble to keep up a good front to present to the world―and to God. We hide until we can rearrange the mask of perfection. Sadly, it is then that we wonder why we lack intimate relationships and passionate faith.
All this time God is calling us to take the mask off and come openly to Him. He longs for us to know in the depth of our being that He loves us and accepts us as we are. When we are our true selves, we can finally claim our identity as God's child―Abba's child―and experience His pure pleasure in who we are. Brennan Manning encourages us to let go of the impostor lifestyle and freely accept our belovedness as a child of the heavenly Father. In Him there is life.
"Honest. Genuine. Creative. God-hungry. These words surface when I think of the writings of Brennan Manning. Read him for yourself―you'll see what I mean!" – Max Lucado
Join Zoom Meeting:
https://us02web.zoom.us/j/85108370985?pwd=bWJLR2R0bTBHNVc3UzdqTmt4amVIUT09
Meeting ID: 851 0837 0985
Passcode: 462230
One tap mobile
+13126266799,,85108370985#,,,,*462230# US (Chicago)
+16469313860,,85108370985#,,,,*462230# US
---
Saturday Women's Spirituality Group:  1st Saturday of each month, from 10 AM – Noon:  Join us at St. Edward's, in the parish hall, for two hours of fellowship, reflection, conversation, and Morning Prayer.  Light refreshments will be served.  Our next gathering is Saturday, December 3rd.  Join us a little bit later than our normal start time!  We will be gin at 10:30 AM and help with the cookie & craft sale ministry for 30 minutes while we enjoy fellowship and coffee.  We will have Morning Prayer at 11 AM followed by a roundtable time of reflection and discussion on spiritual gifts. 
Saturday Men's Spirituality Group:  2nd Saturday of each month, from 8 AM – 10 AM:  Join us at St. Edward's, in the parish hall, in partnership with Saint James Episcopal Church, for two hours of fellowship, including Morning Prayer.  Coffee and donuts will be served.
---
St. Edward's Widows Group: 1st Thursday of each month at 10:00 AM at St. Edward's – We invite women of St. Edward's, as well as friends that you may know who may benefit from such a group, to gather in-person. Gaining confidence and support from each other while honoring confidentiality and positive support with the hope of developing new and enduring friendships is the mission of the group.
For more information:  
Peggy Hanzelman: 717.390.4944    phanzelman@comcast.net
Ethel Lawrence:  717.314.8993      ethell748@gmail.com
---
Wednesday Bible Study 
New Session begins January 4, 2023

Conversations with Scripture: The Parables
by William Brosend
Overview from Barnes & Noble: From the very beginning, human beings have loved to listen to stories. And Jesus loved to tell them. The parables are vivid, rich, arresting stories that make us think and teach us lessons about our relationship with God and others. From talents to mustard seeds, from shepherds to Samaritans, Jesus used common reference points to teach important truths.
But the parables are filled with ambiguity and room for interpretation. With historical and cultural background, and careful scholarly detail, this book helps readers explore their beauty, richness, and joy.
Wednesday Evening Bible Study: 6:30 PM to 8:00 PM:  Zoom invite in your weekly emails. For questions, please contact Bob Mosebach at rcmosebach@comcast.net or Leslie Arnold at larnold897@aol.com
Join Zoom Meeting:
https://us02web.zoom.us/j/86252772937?pwd=RWVWNGVuQWh3NU9keWRXMWxFczg5UT09
Meeting ID: 862 5277 2937
Passcode: 201150
One tap mobile
+19292056099,,86252772937#,,,,*201150# US (New York)
+13017158592,,86252772937#,,,,*201150# US (Washington DC)
---
UTO Book of Prayers:  2021 – 2024
This little "Book of Prayers" owes its existence to a great many prayer warriors, men and women who've looked at life through grateful eyes, who've been "thankful in all circumstances." May these prayers uplift you in your celebrations and uphold you when you experience "groans too deep for words." We encourage each of you, as you experience these prayers, to join with a whole host of people who raise their voices in thanksgiving to God daily.
Blessings to you and yours,
The 2021–2024
Board of the United Thank Offering
Click here to download the pdf.
---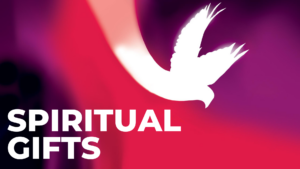 We all have spiritual gifts that we have received, and those which we can give.  Our first spiritual gift was the one we received from God in the form of our first breath.  And whether we realize it or not, we all possess spiritual gifts from God that are meant to be used in His service.
Recognizing, and then giving, your spiritual gifts are vital to the successful mission and ministry of a parish. The Body of Christ is made up of many members.  As Christians, we are all ministers of the church and we all possess unique gifts, given by the Spirit, that allow us to carry out the Great Commission.
The Commissioning of the Disciples
Now the eleven disciples went to Galilee, to the mountain to which Jesus had directed them. When they saw him, they worshiped him; but some doubted. And Jesus came and said to them, "All authority in heaven and on earth has been given to me. Go therefore and make disciples of all nations, baptizing them in the name of the Father and of the Son and of the Holy Spirit, and teaching them to obey everything that I have commanded you. And remember, I am with you always, to the end of the age."   (Matthew 28:16-20)
What are your Spiritual Gifts?  Below you will find two resources that can help you determine your Spiritual Gifts Inventory.  This is a wonderful way to begin your participation in ministry.  We need your unique gifts to help us accomplish the ministry and mission of St. Edward's!  By starting your journey of discipleship and spiritual practice with this exercise, you will discover how you can best serve in a ministry that connects with you. 
We hope you enjoy this exercise of discovery as you learn what makes you unique, and inspires you to travel with your fellow Episcopalians as we follow Jesus "into loving, liberating and life-giving relationship with God, with each other, and with the earth."
Click here to download your Spiritual Gifts Inventory Exercise
Click here to download your Gifts and Talents Inventory worksheet
Please contact the parish office to learn more about the various ways you can serve, in ministry, at St. Edward's.
---
Lenten Silent Retreat with 36 hours of silence
Mariawald Retreat Center
February 23-25, 2023
Click here for 2023 Registration Form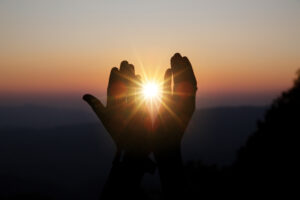 Beginning the day after Ash Wednesday, this Silent Retreat which will open our season of Lent, with 36 hours of silence, is a wonderful experience. Led by Father Rick (St. Edward's Episcopal Church) and Brother David Rutledge (Community of Francis and Clare), this self-directed retreat will be an entry point to our Lenten journey in 2023. To view a sample of our 2022 retreat booklet, Click here.