Under the direction of Father Rick, and in concert with lay leadership, we do offer a robust program of Adult Spiritual Formation and Prayer with offerings for everyone.  Our fall season of Adult Spiritual Formation has begun!! From Friday and Sunday Evening Prayer to Friday Lunch & Learn and Wednesday Bible Study; our Widow's Group; our new Men's Group offering, in partnership with Saint James, and much more.  Please click the link below for more details.
Fall Season of Spiritual Formation at St. Edward's
Fall Lunch & Learn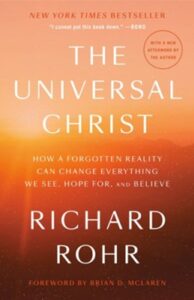 The Universal Christ: How a Forgotten Reality Can Change Everything We See, Hope For, and Believe by Richard Rohr, Fridays from 12 Noon – 1 PM: Join Father Rick and Bob Mosebach as we journey through the fall months, exploring this thought-provoking book from a most beloved spiritual writer.
---
Wednesday Bible Study
Wednesday Evening Bible Study: 6:30 PM to 8:00 PM begins November 3rd: A study of 2nd Isaiah, continuing with the same Episcopal teaching series: 'Conversations with Scripture: 2 Isaiah' by Stephen Cook, who teaches Old Testament at Virginia Theological Seminary.  It will be helpful for any who want to join us to have read 2nd Isaiah, which begins at Isaiah chap 40 – 66 in the meantime to get an overall sense of the scripture. Zoom invite in your weekly emails. For questions, please contact Bob Mosebach at rcmosebach@comcast.net or Leslie Arnold at larnold897@aol.com
---
UTO Book of Prayers:  2021 – 2024
This little "Book of Prayers" owes its existence to a great many prayer warriors, men and women who've looked
at life through grateful eyes, who've been "thankful in all circumstances." May these prayers uplift you in your
celebrations and uphold you when you experience "groans too deep for words." We encourage each of you, as you experience these prayers, to join with a whole host of people who raise their voices in thanksgiving to God daily.
Blessings to you and yours,
The 2021–2024
Board of the United Thank Offering
Click here to download the pdf.
---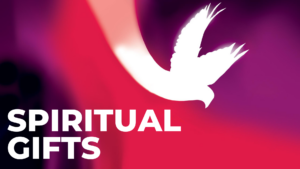 We all have spiritual gifts that we have received, and those which we can give.  Our first spiritual gift was the one we received from God in the form of our first breath.  And whether we realize it or not, we all possess spiritual gifts from God that are meant to be used in His service.
Recognizing, and then giving, your spiritual gifts are vital to the successful mission and ministry of a parish. The Body of Christ is made up of many members.  As Christians, we are all ministers of the church and we all possess unique gifts, given by the Spirit, that allow us to carry out the Great Commission.
The Commissioning of the Disciples
Now the eleven disciples went to Galilee, to the mountain to which Jesus had directed them. When they saw him, they worshiped him; but some doubted. And Jesus came and said to them, "All authority in heaven and on earth has been given to me. Go therefore and make disciples of all nations, baptizing them in the name of the Father and of the Son and of the Holy Spirit, and teaching them to obey everything that I have commanded you. And remember, I am with you always, to the end of the age."   (Matthew 28:16-20)
What are your Spiritual Gifts?  Below you will find two resources that can help you determine your Spiritual Gifts Inventory.  This is a wonderful way to begin your participation in ministry.  We need your unique gifts to help us accomplish the ministry and mission of St. Edward's!  By starting your journey of discipleship and spiritual practice with this exercise, you will discover how you can best serve in a ministry that connects with you. 
We hope you enjoy this exercise of discovery as you learn what makes you unique, and inspires you to travel with your fellow Episcopalians as we follow Jesus "into loving, liberating and life-giving relationship with God, with each other, and with the earth."
Click here to download your Spiritual Gifts Inventory Exercise
Click here to download your Gifts and Talents Inventory worksheet
Please contact the parish office to learn more about the various ways you can serve, in ministry, at St. Edward's.
---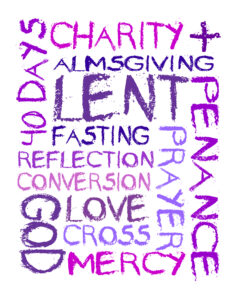 Click here to download a pdf, offered to us, at St. Edward's, by Sr. Ingrid, Saint Luke's Mount Joy as a Lenten 2021 Devotional – Living Well Through Lent
Searching for a nice booklet of Lenten Meditations for 2021?  Click here to download the pdf of Lenten Mediations 2021 from Episcopal Relief and Development.  We would typically have the booklets available, as in year's past, however ERD has gone virtual this year.  We have made copies for people to pick up when they stop by the church, so please know you can pick up a copy.  You can also visit episcopalrelief.org to sign up for daily meditations, virtually.