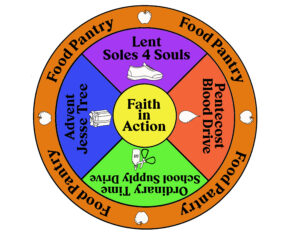 The guiding principle of St. Edward's Faith in Action activities is found in Matthew 25:37-40. 'Lord, when did we see you hungry and feed you, or thirsty and give you drink? And when did we see you a stranger and welcome you, or naked and clothe you? And when did we see you sick or in prison and visit you?' And the King will answer them, 'Truly, I say to you, as you did it to one of the least of these my brothers, you did it to me.'
---
The St. Edward's Refugee Welcome Team – in partnership with

On Thursday, December 2, 2021 our family of six arrived in Lancaster to begin their new life in the United States. The Rahim family is from Afghanistan. We are so grateful to be able to welcome and shepherd this family!  We would like to introduce them to everyone by name: Najibullah (husband), Malalay (wife), Tayabullah (son – 12 years old), Sohaibullah (son – 7 years old), Anfal (daughter – 2 years old), and Khateebullah Rahim (male – 10 years old) 
We are happy to relay that the family has moved into a home on December 15th and our Welcome Team has been working closely with CWS and the family to make certain that they have what they need to make their house a home and to acclimate them to living in the United States and our community.  This is true Faith in Action! We are so appreciative of our Welcome Team, who are committed to this family discovering the means to transform their lives.  Meet our Welcome Team:  Leslie Arnold, Meredith Aul Westgate, Father Rick Bauer, Candee Buckbee, Catherine Donohue, Deborah Fast, Dina Ishler, Joyce Kamm, Beth Lynch, Bruce Lynch, Linda Mamorium, Mac Miller, Ellen Milligan, Herb Johnston, Marcia Shirk, and David Rutledge.
Areas that our Welcome Team are involved in include: Setting up new home; transportation; set-up health appointments; cultural adjustments to the community; schooling; jobs and finance tutoring; social activities.  New transitions can be filled with isolation and loneliness, so it is vital to be in close connection with our family to encourage trips to the park, making crafts, eating meals together, listening to favorite music together, celebrating a special holiday, and lending a gentle spirit and listening ear. 
We offer up this prayer for refugees:
God our Creator: We ask for your loving presence and for your peace to be with refugees in our local communities and around the world. Be with all who are in fear. Be with those whose lives and livelihoods are under threat, and whose religious freedoms are being compromised. Be with us as we strive to enact your will in our welcome and support of refugees. Be with those in positions of leadership, that their decisions may bend toward peace and not division, and that they might realize the power they hold to do justice. Give us all strength and courage. Equip and empower us to be witnesses to your love – as advocates and as servants, as ministers of welcome and bearers of hope, especially for those seeking refuge. In your Holy name we pray. Amen.
[Prayer from Church of the Mediator, Allentown, PA, Episcopal Diocese of Bethlehem]
All of us at St. Edward's, as well as "friends of St. Edward's" can support our family in meaningful ways.  
Let us continue to prayerfully consider supporting our loved ones, the Rahim family, in donating to our established Legal Defense Fund. We would like to thank all who have contributed, to date to the Rahim Family Legal Defense Fund.  Your generosity of spirit and prompt response to Father Rick's "call" to Faith in Action, has allowed us to raise $16,995!  Donations can be written to St. Edward's Episcopal Church with the memo line notation of: Rahim Legal Fund. 
We invite you to continue to make a monetary donation of any amount! Donations should be made payable to St. Edward's Episcopal Church with a memo line notation "Rahim Family."
Should you have any questions, please contact Joyce Kamm (listed in our parish directory) or the parish office.  We encourage people to connect with our Welcome Team members to learn more about this exciting ministry and what drew them to be involved.  Let us share our stories to stay connected to the ministry, mission, and vision of St. Edward's as we strive to support those in need.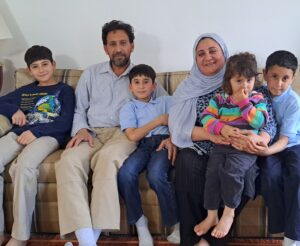 We are having a wonderful dinner on Wednesday, June 8th with the Rahim family.  Malalay's incredible cooking talents have created a meal of exceptional Afghan cuisine to share with us!  There will be a video presentation featuring the home they once had in Afghanistan, their children who are still there, street markets, the bombing of her mother's Mid-Wife School, and more. A suggested donation of $5.00 will be used to cover the purchase of the meal ingredients.   This is a beautiful opportunity to be in fellowship!!!


---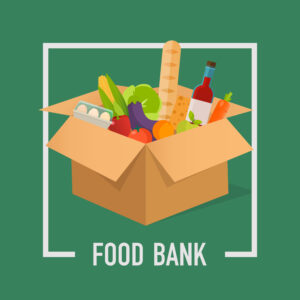 Hempfield Area Food Pantry Update:
St. Edwards contributed 159 pounds of food items to the pantry in April.
In April, 135 families were served ..this included 135 children; 263 adults; 98 seniors; for a total persons served 496!
Five new families were registered.  Thirty eight volunteers gave 478 hours for the month of April. 
Items needed for June:  Cereal; Canned diced tomatoes; Canned carrots; Canned mixed vegetables; Canned potatoes; Canned sweet potatoes; Dry beans; 2 lb. packs of rice; Spaghetti; Large peanut butter; Large jelly
Many thanks for your continued support to the families of the Hempfield area!
FOOD DRIVES – During the year specific food items are collected providing for local food banks.  Please contact the parish office if you would like to learn more about the Hempfield Food Pantry donations.  We thank all volunteers and donors to this successful community outreach!
Thank you for your continued support to the Hempfield Area FoodPantry.  In addition to regular food donations, monetary contributions help to purchase food items at the Central Penn Food Bank in Harrisburg at below super market costs (many items at 24 cents a pound). The pantry places an order with the Central Penn Food Bank once a month which is delivered to us. Financial contributions also allow our managers to purchase food items at local grocery stores and markets….such as eggs, fresh produce, meats, dairy products as well as other pantry supplies.
The success of this outreach to the Hempfield area is a total community volunteer effort with many local civic/service/social organizations, neighborhood groups, local businesses, Hempfield school students and staff, retired Hempfield teachers, private individuals, boy/girl scouts, nineteen area churches, postal employees, HARC (employees, playgrounds and day camp), retirement communities, and many volunteers.  
The Hempfield Pantry has been abundantly blessed with generous donations of food items, financial contributions and volunteers to serve families in our community who are struggling to feed their families. Our clients are very thankful for the food they receive.   God is good!  Bless you for assisting to "feed His sheep!"
---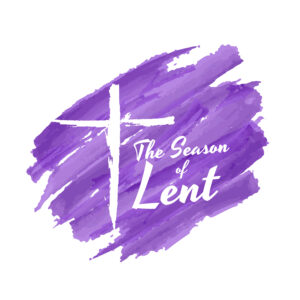 Soles 4 Souls 2022: St. Edward's, with Saint John's of Lancaster, collected shoes through Palm Sunday and delivered them to St. John's during Holy Week.  Many, many thanks to all who faithfully search their closets and support this ministry with fantastic donations that always exceed our expectations!  We are thrilled to relay that we collected 368 pairs of shoes!!! Thank you to all who donated to this ministry and thank you to ALL the volunteers who paired, packed, and transported the shoes to St. John's on Monday, April 11th.
---
MARCH 2022 FAITH IN ACTION VOLUNTEER OPPORTUNITY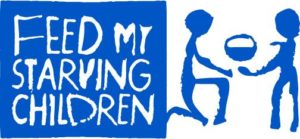 In 2022, the Feed My Starving Children MobilePack event took place for St. Edward's participation on March 26th from 1:00 PM – 3:00 PM.  It was a wonderful day of ministry!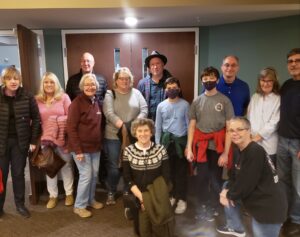 FEED MY STARVING CHILDREN
The Lancaster County Feed My Starving Children MobilePack event is a community outreach that combines those in our local community serving those to our wider global community who are most in need in Somalia and Uganda.  St. Edward's has participated in this global outreach project for several years with a dedicated team of volunteers.
If you have any questions or are interested in the 2022 event, please see Peg Reiley or contact her at 717-940-2856 or doc4kids.1@netzero.com.
For more information about Feed My Starving Children please click on the links below:
Thank you for supporting this important outreach project.  
---
APRIL FAITH IN ACTION OPPORTUNITY
Join our team!  We have 20 people participating to date!  As of April 13th, teh robust participation from St. Edward's has us listed as the "Biggest Place of Worship group".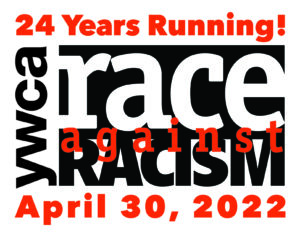 To learn more about this important event, please visit their website.  We have provided introductory information below to get you started!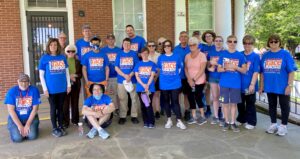 WHY WE RACE AGAINST RACISM
A 5K race cannot end racism but naming the need to create change and working together can make a difference. All proceeds from the Race Against Racism will support the Center for Racial and Gender Equity (CRGE) and our community programs of education, training, advocacy and change.  We will keep running until injustice is rooted out; institutions are transformed, and the world sees women, girls and people of color the way we do:  Equal, Powerful, Unstoppable.
Father Rick+ and our Faith in Action ministry invite you to join us in participating as "Team St. Edward's" for the 2022 Race Against Racism event.  We are going to "race our way" and will be meeting at 12 Noon on Saturday, April 30th, at Musser Park to take the 5K Lancaster City walk as a group. TO JOIN OUR TEAM, PLEASE CLICK HERE.
We have also created a link so that those who wish to donate in support of our Team St. Edward's can do so, (in any dollar amount!) as we commit to giving our support to this vital cause that is integral to our faith, ministry, and mission.  There are many ways to join us!!
CLICK HERE TO CONNECT DIRECTLY TO OUR TEAM DONATE PAGE. LET'S EXCEED OUR FUNDRAISING GOAL! 
Registration fees are noted below. CLICK HERE TO REGISTER/PAY TO PARTICIPATE WITH US ON OUR TEAM.  Also, if you would like to participate and need registration help of any kind, please contact the parish office.):
Now through April 6: $30 Adult Registration
Now through April 6: $12 Child Registration
Registration includes a t-shirt and a reusable Race Against Racism water bottle, while supplies last. T-shirts are printed by our amazing partner Brenneman Printing. (Must be registered by 11:59 p.m. on March 31 to be guaranteed a T-shirt. Registration fees are non-refundable).
---
KNIT WITS/NEEDLE ARTS MINISTRY
As many of you know, St. Edward's has had a wonderful knitting ministry for decades – the Knit Wits. Due to COVID19, the Knit Wits were unable to gather, as a group, in-person. BUT, that is not to say that there have not been fruitful labors from these dedicated women in knitting so many items with love: from prayer shawls to prayer pocket squares, hats, and many items in between!
And, the "Knit Wits" is truly more than knitting – it is welcoming to ALL who engage in needle arts:  from crochet to cross-stitch; quilting to knitting; needlepoint to hemming or repairing a clothing item. . . Welcome to all, and please join us!  In speaking with Gail Irons, she conveyed the meaning if this ministry group perfectly by sharing that it is a time to be together in fellowship and to learn from one another.
The Knit Wits meet in-person on Tuesdays, at 1 PM in the lounge area, please join each other for fellowship while you pursue your craft.
We are so very appreciative of this loving ministry that provides such wonderful fellowship, while providing our parish, and the wider community, with these symbols of faith, hope, and love. This ministry is touching to so many who have loved ones – friends, family, friends of friends – in need of a wrap of comfort in their time of need, illness, or recovery.  We have so many touching stories that speak to the solace one receives when presented with a prayer shawl knitted by the Knit Wits, tagged with a loving prayer and blessed by our rector. And, it is wonderful to be able to present to the parents, when they bring their child to be baptized at St. Edward's, a baby blanket knit by our ministry group.
If you are in need of a prayer shawl, or other knitted item(s), please contact the parish office.  We are happy to share with you our blessed items for you to choose to gift to those you love and care for. Thank you to the Knit Wits ministry, for all you have done and continue to do. Your ministry is beautiful and vital to our mission.
---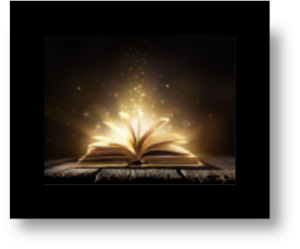 BOOKS FOR PRISONERS
Books for Prisoners Update
Deacon Stacey Catigano, prison chaplain, stopped by the church recently to take about a dozen titles from the Books for Prisoners case and the check for $325 raised for this project. She was overwhelmed with gratitude to the "generous folks at St. Edward's." She can only take about a dozen books at a time, so parishioners will still see the shelves full as she rotates stock, depending on what prisoners prefer. Thanks to everyone who participated in this ministry!
The Faith in Action committee asks for your help collecting some books for prisoners. An Episcopalian prison chaplain, Deacon Stacey Catigano, keeps a library for prisoners, and she could use some Bibles and other devotional or inspirational titles to circulate among prisoners. You can either donate books or money to buy them. Just drop off your donations in the narthex or make out a check to St. Edward's with "books for prisoners" in the memo line. Don't worry about buying duplicates of the same book–that's okay–and if you can find titles in Spanish, those are welcome, too. Paperbacks are preferable, but hardcovers are acceptable, as well. Here's a list of the kinds of books needed:
Bibles: large print, children's, comic book Bibles
Inspirational Christian stories and meditations, such as the following:
Healing Neen: One Woman's Path to Salvation from Trauma and Addiction by Tonier Cain
Carried by Faith: From Substance Abuse to a Life Filled with Miracles by Sue L Hamilton
Heart of a Champion: True Stories of Character and Faith from Today's Most Inspiring Athletes by Steve Riach
Burden: A Preacher, a Klansman, and the True Story of Redemption in the Modern South by Courtney Hargrave
Doing Time with God: Stories of Healing and Hope in Our Prisons by Bill Dyer
Chicken Soup for the Prisoner's Soul: 101 Stories of Hope, Healing, and Forgiveness by Jack Canfield
Prison Saved My Life by Louis Dooley; Heidi Gruber O'Very
The Man I Was Destined to Be: Addiction, Incarceration, and the Road Back to God by Michael Tandoi
Knockin' Doorz Down: A Story of Breaking through the Darkness and Finding Redemption by Carlos Viera
Doing HIS Time: Meditations and Prayers for Men and Women in Prison by James Vogelzang
Rising Above: How 11 Athletes Overcame Challenges in Their Youth to Become Stars by Gregory Zuckerman
Recipes for a Sacred Life: True Stories and a Few Miracles by Rivvy Neshmana
Click here for the downloadable pdf of the book list and details on how to donate.
---
St. Edward's Episcopal Church Community Blood Drive
STAYY TUNED FOR OUR 2022 DATE
2453 Harrisburg Pike | Lancaster 17601 | Parish Hall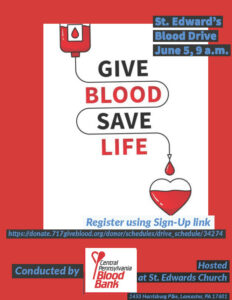 Do you know that 1 pint of blood can save three lives?  The precious resource of blood is in constant need by area medical facilities, and St. Edward's is offering an opportunity for our parishioners to donate a pint.
---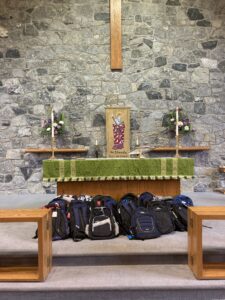 Backpack Drive 2021
It's Back-to-School time again!  As in the past, we will be helping Hempfield students be prepared for school; but, this year will be a little different.  Instead of collecting crayons, pencils, etc., we will be collecting backpacks!  Specifically, we are looking for backpacks for older students.  Think plain colors and large sized.  If you're not sure of what to buy, you may donate by writing a check to St. Ed's with 'backpack drive' on the memo line and Faith in Action will buy the backpack.  All backpacks will be donated to Hempfield Student Services.  School social workers will gift the backpacks to the students that they work with and help in other ways.  Any additional funds will go toward replacement ipad charging cords.  We have experienced such generosity, gathering 45 backpacks and over $650 in monetary donations! We will be accepting donations through Sunday, August 22nd, and the backpacks will be blessed by Father Rick on that Sunday.
---
Jesse Tree 2021:  Annual Jesse Tree Project
For many, Thanksgiving and Christmas represents a 'season of giving'.  Giving to the foster children of COBYs during the holidays has been a long-time favorite of this parish.
This service is known as the Jesse Tree project. 
The Jesse Tree is a unique Advent custom and the tradition traces back as far as the Middle Ages.
The earliest Jesse Trees were made of tapestries, carvings, and stained glass. These visual displays allowed uneducated people who could not read or write to learn about the Scriptures from the time of Creation until the birth of Jesus.
What Is a Jesse Tree?
The word advent means "arrival." Because Advent is a time to anticipate and prepare for the arrival of Christ at Christmas. The Jesse Tree represents the family tree, or genealogy, of Jesus Christ. It tells the story of God's salvation plan, beginning with creation and continuing through the Old Testament, to the coming of the Messiah. 
The name "Jesse Tree" comes from Isaiah 11:1. "Then a shoot will spring from the stem of Jesse, and a branch from his roots will bear fruit." (NASB) The verse refers to King David's father, Jesse, who is in the lineage of Jesus Christ. The "shoot" that grew from the "stem of Jesse," that is, the royal line of David, is Jesus Christ.
Within your own family, you can make and add ornaments to a tree that represent the story of Jesus.
The St. Edward's Jesse Tree
The St. Edward's Jesse Tree provides a peaceful spot under its branch for gifts that will be given to children in foster care to make Christmas a little brighter.  Through COBYS Family Services we obtain a list of children in foster care, their ages, and their Christmas wishes. We don't take the place of Santa. Rather, we act as Santa's helpers by adding another gift or two for a child to open on Christmas morning.
How Can You Participate?
First, you have two options: buy gifts for a child or make a monetary donation that will be used to purchase gifts. (Suggested amount to spend or donate: $40 -$50 per child)
You will note your option when you complete a sign-up form and deposit in the box in the church or complete the online form (Link is available through Leslie Arnold or in the church's weekly emails form Michelle.)
Next, you will give a check to Michelle, if you are donating, or you will receive a "child assignment" with a wish list included from the Jesse Tree committee.
If you are buying gifts for a specific child, you will bring your wrapped gifts to the church and place under our Jesse Tree by an assigned date.
When will this happen? 
Signup forms will be available beginning October 26. A downloadable form should also be on our website at that time.
Signup forms or monetary donations will be due November 13
Parishioners who are opting to shop for a child will receive the name(s)s of child and the "wish lists" by November 20 (to be placed in your parish mailbox)
Wrapped gifts will be due December 11
Questions?
Please direct questions to Leslie Arnold Larnold897@aol.com
---
St. Edward's receives THANK YOU NOTES from organizations in the local and global community that we have gathered donations for.  Click on the links below to read how our community outreach has positively impacted the lives of others.
Episcopal Relief & Development
---
QUILTS OF VALOR FOUNDATION
How St. Edward's works with this foundation to honor those serving in the military who are members of St. Edward's:
All are invited to make a recommendation for a Quilts of Valor for any military in our congregation who has been touched by war, by visiting the Quilts of Valor website at www.qovf.org For any questions about this process you can contact any of the following: Dina Cerase, Sharon Hubbard, or Donna Holwager, listed in the St. Edward's directory.  These quilts are not a charity and they are awarded to the military member in a proper setting.
---
ST. EDWARD'S OPENS ITS DOORS TO THE WIDER COMMUNITY 
St. Edward's also opens its doors throughout the year to various groups to hold meetings and events, extending our commitment to helping the wider community.  From Anonymous Addiction group meetings, to groups such as The Pilot Club, Scouts organizations, Lancaster Chamber Singers, and the ALERT group within our own diocese, St. Edward's enjoys being there for the community.
---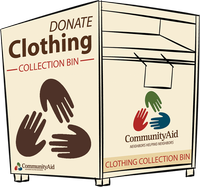 COMMUNITY AID PA – In 2022, Community Aid has moved to accepting donations at their centers, versus a partner bin-centric model for collections.  At St. Edward's, we can earn .06 cents per pound if we take the time to drop our soft goods (clothing, shoes) off at a donation center (there is one at the corner of Good Drive and Columbia Avenue, just a few miles from here) and give them our partner number (#40036).  This helps us earn passive fundraising dollars to support social outreach.  Please take the time to continue to support us, and the wider community, by bringing your donations to a Community Aid donation center and giving them the St. Edward's partner number #40036.  We earn money on soft goods, only.
---
CARE PACKAGES – The aim of this ministry is to reach out and connect with our young adults via sending care packages, and cards, over the course of their college year.  It is a way that they know that their St. Edward's family is thinking of them.
---
CRISPUS ATTUCKS – In the past, when this organization was active in weekly food service to the homeless, St. Edward's responded to their needs by preparing and serving balanced and healthy meals one Sunday per month.
Our ministry with Crispus Attucks started with our rector (now retired), Father Stephen Casey who had been involved in the Crispus Attucks homeless shelter since his arrival at St. Edward's. Getting to know the manager of the shelter, he would respond to any financial requests through his discretionary fund. Doug Hopwood, a member of St. Edward's who was working with the Lancaster County Council of Churches was informed that Crispus Attucks was seeking churches to provide weekend meals on a regular basis. This seemed like a wonderful opportunity for St. Edward's to reach out in a very meaningful way, so the parish signed up to provide a meal one Sunday a month throughout the year.
Under Fr. Stephen's and Doug Hopwood's leadership, all ministry groups within the parish agreed to take their turn to prepare and serve the meals; Vestry, Men's Group, Youth Group, The Knit Wits and individual parishioners who partnered with each other to sponsor a Sunday dinner. At the start, they fed 60 to 70 people at a time; with the deteriorating economy in 2009 and further job losses, that figure had doubled to between 125 to 140 people served on any given Sunday.
Fr. Casey explained, "Located as we are in the affluent suburbs of Lancaster, it is easy for the parish to be unaware of the needs of those who live at the margins of society. Through the Crispus Attucks meal program, the people of St. Edward's are able to reach out to those in need and put the gospel into action." The program was funded through the church by the congregation and subsidized through an Operation Understanding Grant. The ministry was ecumenical, and St. Edward's had been one of the largest contributors to this meal-serving program. 
Unfortunately, Crispus Attucks shut down their meal service program several years ago.