---
The St. Edward's vestry is comprised of 8 members.  Leading the vestry are a senior warden and a junior warden.  There is also a vestry secretary, who is responsible for taking meeting minutes. The St. Edward's vestry typically meets once per month and vestry members serve for a 3-year term.
The role of the vestry in an Episcopal church, as detailed in The Vestry Resource Guide by The Episcopal Church Foundation is as follows:
"Vestry members are legal representatives and agents of a parish, charged with specific responsibilities by the canons of The Episcopal Church.  They share leadership responsibilities with the rector.  As legal representative and agent, the vestry functions much like the board of any nonprofit, with responsibility for finances and management of property and human resources.  Many aspects of the vestry's role are defined by entities beyond the congregation – local, state, and federal laws, and diocesan and Episcopal Church canons – as well as by the church's own constitution and bylaws."
"There is an important element of shared life and purpose in vestry leadership.  You're not just elected to the vestry; you are called to a sacred ministry in your faith community."
Vestry is laity and clergy working in shared leadership creating a vision and plan of action to fulfill God's ministry and we are thankful for all who answer the call to serve on vestry.  Below you can get to know our current vestry members.  Please feel free to reach out to them with any questions you may have about St. Edward's.
ST. EDWARD'S VESTRY MEMBERS
CATHERINE DONOHUE '23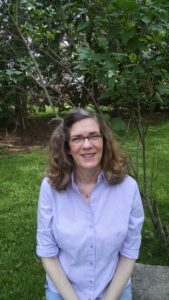 I am a life-long Episcopalian who has attended Episcopal churches in each town and state in which I have lived.  My husband and I have attended St. Edward's regularly, from the first week we moved to East Petersburg in January of 1999.  Our four children were aged 2,4,7 and 8 years old when we arrived and now they are all grown, have moved away and we are enjoying being a family of two again.  Over the 21 years in this congregation I have served as a Sunday school teacher, children's chapel leader and a coffee hour hostess.  This past fall, I was asked by Fr. David to serve on the Stewardship Committee and I am pleased to do so.  Now I find myself asked to serve as a vestry member, and after prayerful consideration am willing to step forward to serve to the best of my ability.  May we all grow together in God's grace!
---
KAREN GRANT '24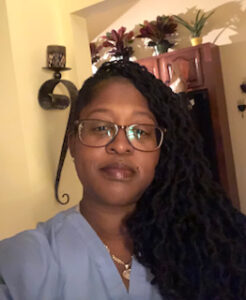 God is calling me, I hear it through these troubling times and in the community where we worship and live. I feel called to offer my experience and skills to the many decisions facing the vestry and our new rector. We are at a pivotal point in the life of St. Edward's. I am committed to diversity, inclusion and growth at our parish. I would apply the skills that I have in my career in Health Care Management. This background would be useful to the parish as it deals with communications, leadership and organization. I have been a member of the the church for many years. Serving as a Sunday school teacher, an usher and on Altar Guild has been spiritually uplifting. Faith grows and I hope we will continue to nurture families and individuals into a flourishing congregation.
Blessings- Karen Grant
---
PEGGY HANZELMAN '24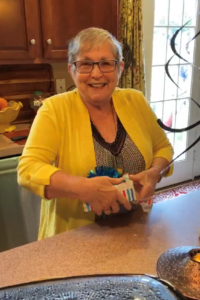 I moved to Lancaster in 2013, so I am a transplanted Lancasterian.   After graduating from high school in Blair Co. I attended West Chester University.   I met my husband and after marriage we both taught in the Bucks Co. area.    When I had two sons I became a full time mom.
Our family was very active in our church in Bethlehem for 45 years.  All of us were involved in some aspect of the church.
After a few years I became very interested in working with elderly people and in the last thirty some years I have had various jobs dealing and working with the elderly population.  After my husband's death I began full time work and after working for some time decided to retire to a retirement community to be close to my grandsons.
Since moving here I was introduced To St. Edward's by my dear friends Sandra and the late Jay Klick.  Since being here I have attended all of the services at one time or another to try to learn to know people.   For the past six years I have served on the Pastoral Care committee and served as chairman.   This is an important ministry to me.
Being a member of St. Edward's has been very rewarding to me and if elected to be part of the Vestry I look forward to moving St. Edward's forward in our ministry.
---
JULIE HOFF, Senior Warden '22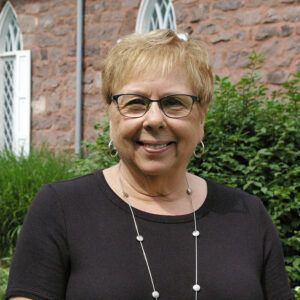 My husband Jerry, our sons David and Michael, and I have been members of St. Edward's since its founding in 1981. Then I was a young wife and mother. Today I am a wife of almost fifty years, the grandmother of four lovely young girls, and a retired educator. St. Edward's has been my church home for thirty-eight years and I love it dearly.
During that time, I have participated in many activities and ministries within the church. I served on the building committee for the sanctuary and office wing. I have sung in the choir, taught Sunday School, and am involved with coffee hour. I previously served on the Vestry two separate times.  In 1981, I joined the Altar Guild and have served on it continuously since then. Currently, I serve as co-chair of that group.
This important ministry is very meaningful and fulfilling to me.
Having grown with St Edward's since its beginning, I am looking forward to being part of the Vestry as we move forward to the next step in our journey of faith. I appreciate the opportunity to serve.
---
VIRGINIA (GINNY) KLOEPPING '23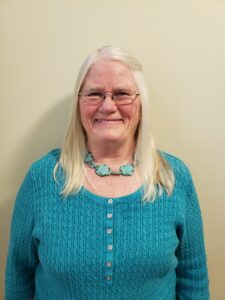 I grew up in New York City and have attended the Episcopal church all my life. 
I was educated in NYC public schools, followed by a BA in political science at Thomas More College (Fordham).
Most of my work experience has been in the insurance industry in the commercial underwriting side at the company level and underwriting manager on the agency side.   I also worked in real estate when we lived in Pittsburgh.
Through the various churches, I was involved in a variety of areas, bazaars, rummage sales, cookie sales, greeting, coffee hour, treasurer (at small church), ECW, altar guild
We have been attending St Edward's since 2003, and I have been involved in Greeting; Coffee Hour; landscape design and maintenance of bushes and small trees; Altar Flowers for Christmas and Easter; Memorial Garden Committee; recent fill in for Vestry opening and I am now serving a full term.
---
BETH LYNCH '23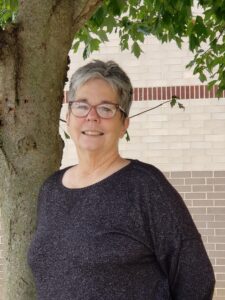 St. Edward's became a regular part of my life in the Spring of 2015.  It is here at this place of worship that I was received into the Episcopal Church and that Bruce and I had our marriage blessed.  St. Edward's has become a pivotal part of my life.  I find the parishioners welcoming, warm-hearted and profoundly generous with their gifts.  I am currently the chair of the Social Outreach Ministry and a Lay Eucharist Minister.  I just completed a 15-month stint on the Discernment Committee.
I have been in the world of education, recreation and athletics my entire working career.  I currently am a substitute teacher in the Lancaster Area.  I also work for GEARS (Greater Elizabethtown Area Recreation Services) as the Director of the Camp Lady Bug and the creator/counselor of the following summer camps: Harry Potter, Pokémon and Do-It-Yourself.  I thoroughly enjoy my family, Bruce and James and have a close relationship with my 4 brothers and 3 sisters.  I enjoy reading, crafts, sports spectating and walking.  I look forward to serving as a member of vestry for St. Edward's, our community of faith.
---
ELLEN MILLIGAN '22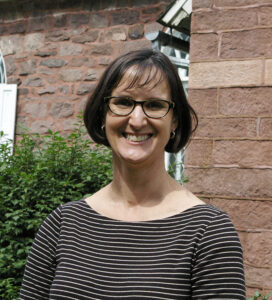 My family (Kevin, Maeve, Finn) and I came to Saint Edward's early in 2015.  After our first visit we considered visiting other churches, but Maeve and Finn wanted to return to the 'friendly church' and we knew that our search was done.  We feel very much at home here.
Almost immediately, my daughter and I were drawn into the Praise Band and we found them to be a wonderfully supportive group.  We have both enjoyed being part of worship music ever since.  I also enjoy baking, so I try to host coffee hour once a month.  Our hospitality and fellowship make St. Edward's a special place and to me coffee hour is an important part of that.
In addition to serving coffee, I serve on the Social Outreach Committee.  Among the committee's projects, the school supplies drive has been a special favorite of mine.  Perhaps that is because I work part-time as a library aide at the Manheim Township Middle School.  In the summer, I work at the Manheim Township Public Library and it is always great to see friendly faces from Saint Edward's there.
As a member of Vestry, I would strive to keep our Church a warm and welcoming place for all who enter.
---
RANDY WESTGATE '24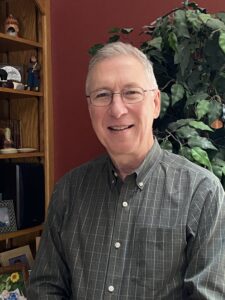 I have been a member of St. Edward's since 1983.  I have served on the vestry and social outreach and cultural events committees, and have lead the youth group in the past. I have lead our Praise Band since its founding 25 years ago.  Raised Presbyterian, I have been a confirmed Episcopalian since I married my college sweetheart, and I'm now enjoying learning more about following Jesus by attending the Wednesday evening Bible study.  I am the proud parent of 4, and the very proud grandparent of 4 as well, and still work practicing family medicine.  I am active as a leader in Celebrate Recovery, and enjoy bike riding, fishing, and playing guitar and harmonica.
---