Dear friends of St. Edward's,
We welcome you to online worship this weekend.
For those who feel comfortable with coming to church, we are fortunate to be able to hold in-person worship on Sundays at 8 AM – Rite I and 10:15 AM – Rite II. We hope that you will join us! We continue to follow healthy practices for your comfort and safety and we are mindfully complying with mitigation efforts through the governor's office, as well as our diocesan office.
Please know that we extend our warm invitation of worship to those in the wider community and those parishioners who are still at home, via YouTube Live, with our live streaming service each Sunday. We are one community of faith and we are worshipping together!
Click here to connect to our YouTube Channel to enjoy our Sunday service of Holy Eucharist Rite II LIVE at 10:15 AM on Sunday, November 1st.

We offer an opportunity for those viewing our online service to Donate to St. Edward's via our Paypal link directly from our YouTube Channel. On the St. Edward's Channel Home Page, in the lower right corner of the image of our church is a "Donate to St. Edward's" link. You can also find it in the "About" section, just scroll down to "links" in that section. We have installed it, tested it, and it works securely and wonderfully!
Click here to download the Sunday Service 10:15 AM bulletin – Rite II
If you prefer the said service of Rite I, we have provided our service bulletin for you to download and enjoy the service.
Click here to download the Sunday Service 8 AM bulletin – Rite I
---
We also wanted to take this opportunity to share with you important announcements that are in our paper bulletin on Sundays, that may be of interest to you, at home, regarding upcoming events, as well as prayer and adult spiritual formation opportunities.

Krist Kindling sign up starts this week. Please contact the parish office or view the article in the November Scepter to sign up!

The November Scepter is online. Click here to view.

Please prayerfully consider donating a turkey to St. Edward's, so that we can make Thanksgiving comforting for those who benefit from the Hempfield Area Food Bank. We are accepting turkey donations through November 18th. Please bring them to St. Edward's and we will store them in our freezer.
Coffee Hour is Back!
It is coming back in November!!! But at a new time and new day. Join us for our Virtual Sunday Social from 4:00 PM – 4:40 PM Sunday afternoon on Zoom. It will be hosted by Christina McLaughlin. It's a great time to get together and say "hello" to your fellow parishioners. **Meeting code and passcode are in your Saturday email.
---

Welcome to Congregational Care! Each Saturday, we will include in our messages any submissions we receive from our parish community, as we invite you to share prayer requests or news about yourselves or your family. We believe this outreach to be incredibly important to keep our spiritual community connected to each other and to Jesus Christ, our Lord, as we walk in love with one another in our daily journeys. Please submit your "news" to the parish office by Friday of each week and we will feature it in the Saturday email, bringing it to our hearts and minds in our Sunday prayers.

For this week, we ask for you to keep Bev Hess in your prayers as she prepares for important surgery on Tuesday.

A Prayer Before an Operation

Strengthen your servant Bev, O God, to do what she has to do and bear what she has to bear; that, accepting your healing gifts through the skill of surgeons and nurses, she may be restored to usefulness in your world with a thankful heart; through Jesus Christ our Lord. Amen.

from the Book of Common Prayer, September 1979
---
Join us, at St. Edward's, and with our convocation churches, for wonderful offerings, each week, of prayer and adult spiritual formation, via Zoom. Join in, anytime! Click here to learn more.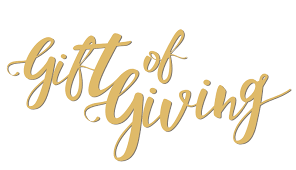 Besides prayers, calls, cards and emails, there is one more thing you can do to support St. Edward's during this time. Please keep up-to-date with your pledge or regular contribution. Pledges/giving can be mailed to the church, and we also have an easy-to-use "Give to St. Edward's" button on our website that links to our secure Paypal page. We have had several people engage with this newly installed Paypal giving button with great success, so please consider that as an easy way to support St. Edward's.
To assist parishes, the diocese has set up online giving for each parish. If you feel comfortable making your weekly giving or pledge donation in this manner (it is a secure giving tool), simply go to the diocesan web site, click on the tab up top and it will take you to a page where you can scroll down, find St. Edward's, and continue with making your contribution! Thank you for maintaining your faithfulness through your financial stewardship!
Click here if you would like to donate online through the diocesan portal. You will scroll down to find St. Edward's under Lancaster. The portal is a secure giving site.
To learn more about St. Edward's, please click our website, YouTube, or Facebook icons at the bottom of this email.
Be well. Stay safe. Keep the faith.
– Michelle