Dear parishioners and friends of St. Edward's,
As we celebrate Mother's Day, tomorrow, we honor all mothers, and all the loving and mothering hearts and souls in our world, who give their love and compassion so freely, every day, and in the times in our lives that require us to turn to them, at any given moment, to help see us through. We offer this blessing from the book, Earth Gospel, based on Hosea 14:7.
May you rest beneath God's shade,
flourish like a garden,
blossom like a vine;
and your soul become as fragrant
as the finest wine.
This Sunday is also known as Rogation Sunday, on the Episcopal calendar, which is followed by Rogation Days – Monday, Tuesday, and Wednesday, leading to the feast of the Ascension, which is on Thursday. The word Rogation is from the Latin noun, rogatio, meaning "asking" (the verb is rogare, "to ask"). These are days of fasting and prayer in which we are asking for God's blessing on agriculture and industry. We will read the collect for Rogation Sunday, tomorrow, in our services. And, we offer this collect to you, For Rogation Days, to pray with, next week:
For fruitful seasons
Almighty God, Lord of heaven and earth: We humbly pray that your gracious providence may give and preserve to our use the harvests of the land and of the seas, and may prosper all who labor to gather them, that we, who are constantly receiving good things from your hand, may always give you thanks; through Jesus Christ our Lord, who lives and reigns with you and the Holy Spirit, one God, for ever and ever. Amen.
Below you will find all the necessary links to connect to our 10:15 AM Sunday service on the St. Edward's YouTube channel, as well as the service bulletins for the Sixth Sunday of Easter.
And, as always, we welcome you to come to in-person worship!
Be well. Keep the faith. Journey in peace.
Michelle
Click here to connect to the Sixth Sunday of Easter service, May 9th, which will be live streamed at 10:15 AM on Sunday.
Click here to download our 8:00 AM Rite I service bulletin for Sixth Sunday of Easter
Click here to download our 10:15 AM Rite II service bulletin for Sixth Sunday of Easter
A few friendly reminders for those returning to in-person worship and for those new to our in-person worship:
– We will have ushers/greeters inside the narthex and they will have the service bulletins for you.
We will also continue to take your name and contact information.
– Please do not forget to wear your mask.
– Ushers will direct you to pew locations to maintain social distancing and will also guide you during communion.
– As we will not pass the offering plate, it will be located on the pedestal at the back of the church for you to place your Sunday offerings.
– On the shelf in the narthex are materials that you may find of interest to take home with you.
*If you enjoy the St. Edward's Episcopal Church, Lancaster, PA YouTube channel, and you have a Gmail or YouTube account, the next time you tune in, please click the red SUBSCRIBE button on the home page to be included as a subscriber to St. Edward's! We would welcome the support and we will not generate any unwanted notifications to you. Become a part of our St. Edward's community! Thank you to those who have subscribed!
---
We also wanted to take this opportunity to share with you important announcements regarding upcoming events, as well as prayer and Adult Spiritual Formation opportunities. If you click on the bulletin links above, you will get a complete list of our weekly announcements on the last page of the bulletin.
We continue to honor the guidance delivered by our bishop, as well as our love for God in Christ, to care for one another, by remaining socially distanced, and refrain from in-person fellowship gathering. There are many opportunities for us to worship, and perform ministry, in community, in ways that are of comfort to us, during this continued Covidtide. Please see a listing below and stay tuned to our weekly emails, web site posts, and Sunday bulletins for updates on specific details. We invite you to celebrate with us, as a community of faith!
We are providing four links, below, that may be helpful and informative to you.

vaccinateLancaster.org
Lancaster County, PA COVID-19 Hub
Vaccine Distribution Information PA DOH
—


Do you know that 1 pint of blood can save three lives? The precious resource of blood is in constant need by area medical facilities, and St. Edward's is offering an opportunity for our parishioners to donate a pint. Mark Saturday, June 5, on your calendar and then watch for the soon-to-be-announced sign-up link to complete the required registration. The event will be held in our parish hall. Questions? Contact Leslie Arnold.

St. Edward's continues to invite people to join our team to "walk our way" in the YWCA 2021 Race Against Racism. For more information on this event and to learn how to join us, please click the links below (they include passwords for registration). It is never to late to register to participate with us on May 15th! We are so grateful for the support! We have 22 participants signed up!
St. Edward's Registration Information Flier
YWCA Race Against Racism brochure
—
Please continue your support of the Hempfield Area Food Pantry. Current food list: Canned green beans; canned corn; canned peas; canned applesauce; cereal; pancake mix; pancake syrup; large grape jelly; bagged noodles.
The Faith in Action committee asks for your help collecting some books for prisoners in Lancaster. An Episcopalian prison chaplain, Deacon Stacey Catigano, keeps a library for prisoners, and she could use some Bibles and other devotional or inspirational titles to circulate among prisoners. You can either donate books or money to buy them. Just drop off your donations in the narthex or make out a check to St. Edward's with "books for prisoners" in the memo line. To learn more about this project, stop by the bookcase in the narthex and pick up a flyer and browse some of the books we have already collected. Let us show our love for our incarcerated brothers and sisters. You can also click here to see what kinds of books are needed.
Curious about becoming a prison ministry volunteer? If you feel God is calling you to prison ministry, please join a Zoom Q&A Meeting on Sunday, June 6th at 1 PM to learn more. The Rev. Stacey Catigano, Deacon, St. John's Episcopal Church, Lancaster will be the host. Please contact Deacon Stacey (717) 799 -9764 or email: Scatigano@gmail.com to sign up. There are information flyers in our narthex, and by clicking here.
—
St. Edward's is offering a full complement of Adult Spiritual Formation. Click here for our Spring information sheet. Please check your weekly emails which will have all the study details & Zoom invitation details.
Sunday Evening Prayer: Each Sunday at 7:00 PM. Anyone interested can send Br. David Rutledge an email to be put on an email distribution list: drutledge1225@gmail.com Join Zoom Meeting https://zoom.us/j/95355083080 Meeting ID: 953 5508 3080
—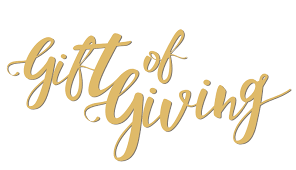 Besides prayers, calls, cards and emails, there is one more thing you can do to support St. Edward's. Please keep up-to-date with your pledge or regular contribution. Pledges/giving can be mailed to the church, and we also have an easy-to-use "Give to St. Edward's" button on our website that links to our secure Paypal page, as well as a "Donate" button on our YouTube Channel home page.
To assist parishes, the diocese has set up online giving for each parish. If you feel comfortable making your weekly giving or pledge donation in this manner (it is a secure giving tool), simply go to the diocesan web site, click on the tab up top and it will take you to a page where you can scroll down, find St. Edward's, and continue with making your contribution! Thank you for maintaining your faithfulness through your financial stewardship!
Click here if you would like to donate online through the diocesan portal. You will scroll down to find St. Edward's under Lancaster. The portal is a secure giving site.