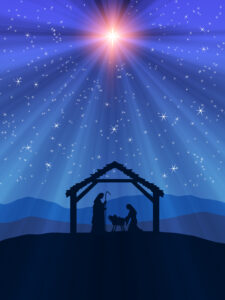 Of the Incarnation
O God, who wonderfully created, and yet more wonderfully restored, the dignity of human nature: Grant that we may share the divine life of him who humbled himself to share our humanity, your Son Jesus Christ; who lives and reigns with you, in the unity of the Holy Spirit, one God, for ever and ever. Amen.
– The Book of Common Prayer (page 252)
Dear parishioners and friends of St. Edward's,
Our Christmas Eve service for 2022 will begin with Prelude music at 7:30 PM.  The service begins at 8:00 PM
For Christmas Day, we will host a festive coffee hour from 9:00 AM – 10:00 AM.
Our Christmas Day service begins at 10:00 AM.
Christmas Bulletin and live stream links:
Click here to connect to the service for Christmas Eve and Christmas Day. Both services will be live streamed
Click here to download our Christmas Eve service bulletin
Click here to download our Christmas Day service bulletin
Merry Christmas to all,
Michelle
Christmas 2022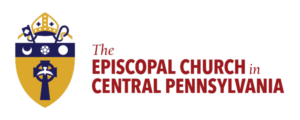 Dear Members of the Episcopal Church in Central Pennsylvania,
Grace and Peace in the name of Jesus!
On Sundays as we pray the Great Thanksgiving and celebrate Holy Eucharist, there is a phrase (Prayer B, pg. 369 BCP) that always catches me: "…in the fullness of time." The celebrant bids the Holy Spirit to come and sanctify the communion elements- and us- and then prays that "in the fullness of time" we will be made one with all of God's creation for eternity in the consummation of God's dream.
This Advent we have been preparing for the coming of Christ. In my Friday video messages we've explored the different ways that we get ready for the festival celebration: by imagining a vision of a deep and loving relationship with Jesus, issuing an invitation for Christ to enter our hearts, participating in acts of confession and reconciliation, and, finally, by finding the balance between action and contemplation as the excitement of the season takes hold.
Now, we are ready. Scripture is not a literary form that is completely linear. The ideas of salvation, redemption, reconciliation and "the fullness of time" fold in on each other and God's time of restoration is both already and not yet. Advent looks to both the coming of Christ in the manger and to the end of all time in glory. St. Paul writes in Galatians: "But when the fullness of time had come, God sent his son, born of a woman, born under the law, in order to redeem those who were under the law, so that we might receive adoption as children." (Galatians 4: 4-5)
My prayer, this Christmas, is that in the fullness of this time, you will receive the gift that God wants to give you, in Jesus. This gift will strengthen you, teach you compassion, grant you the grace to be an agent of God's healing love, and bring you peace. It is a gift that is meant to be shared as it extends from God's heart to our heart, and for the blessing of the nations.
Merry Christmas to all of you. Share the gift of love that is ours, now, in this fullness of time.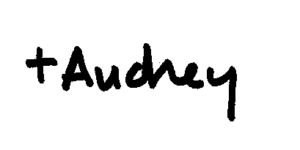 The Rt. Rev. Audrey C. Scanlan
XI Bishop
—
*If you enjoy the St. Edward's Episcopal Church, Lancaster, PA YouTube channel, and you have a Gmail or YouTube account, the next time you tune in, please click the red SUBSCRIBE button on the home page to be included as a subscriber to St. Edward's!  We would welcome the support and we will not generate any unwanted notifications to you.  Become a part of our St. Edward's community!   Thank you to those who have subscribed!
—
Besides prayers, calls, cards and emails, there is one more thing you can do to support St. Edward's. Please keep up-to-date with your pledge or regular contribution.  Pledges/giving can be mailed to the church, and we also have an easy-to-use "Give to St. Edward's" button on our website that links to our secure Paypal page, as well as a "Donate" button on our YouTube Channel home page.
To assist parishes, the diocese has set up online giving for each parish.  If you feel comfortable making your weekly giving or pledge donation in this manner (it is a secure giving tool), simply go to the diocesan web site, click on the tab up top and it will take you to a page where you can scroll down, find St. Edward's, and continue with making your contribution!  Thank you for maintaining your faithfulness through your financial stewardship!
Click here if you would like to donate online through the diocesan portal. You will scroll down to find St. Edward's under Lancaster. The portal is a secure giving site.