Click here to download this Sunday's service bulletin to follow along with the service.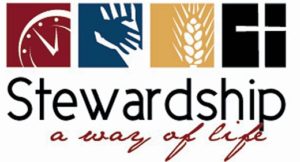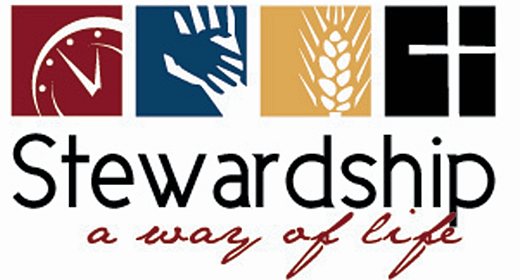 Besides prayers, calls, cards and emails, there is one more thing you can do to support St. Edward's during this time. Please keep up-to-date with your pledge or regular contribution. Even though we must keep our doors closed for a period of time, we also must continue to pay our fixed expenses such as electricity, insurance, and salaries. We will continue to pick up our mail, so you can easily mail your contributions to the office and we will see that they are properly credited.  We have also been blessed to discover that the diocese has set up online giving for each parish.  If you feel comfortable making your weekly giving or pledge donation in this manner (it is a secure giving tool), simply go to the diocesan web site, click on the tab up top and it will take you to a page where you can scroll down, find St. Edward's, and continue with making your contribution!  Thank you for maintaining your faithfulness through your financial stewardship!
Click here if you would like to donate online through the diocesan portal. You will scroll down to find "St. Edward's" under "Lancaster". The portal is a secure giving site.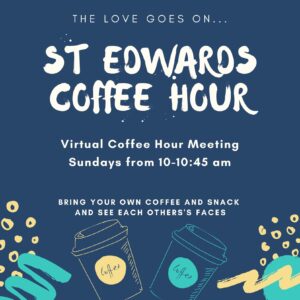 Consider joining the virtual coffee hour, hosted by Joe and Christina McLaughlin.  Please note:  We are going back to the OLD join code and pass code protocol via Christina's account.  It appears there may be too much "traffic" on the paid-for subscription platform, and as with all technology, please bear with us as we work through a little trial and error to make sure we are bringing to you the ministries you love to participate in as we navigate the technology component, along with the millions of users who login each Sunday on Zoom for worship and fellowship.
Click here for step-by-step instructions to set up Zoom, that Christina put together.
And, if you have any questions, Christina has offered to please give her a call and she can help!  Her number is 717-415-7043.
DATE:  SUNDAY, MAY 31st
TIME:  10 – 10:45 am
PLACE:  Wherever you are comfortable with your computer in your home environment!
WHAT TO BRING:  Your coffee and something interesting to share with others!
** The join code and passcode will not be posted on the public website or Facebook but are in the Saturday email you would have received.