Dear parishioners & friends of St. Edward's,
Today, as we rest in the gentle hush of a snowy day, we hope all of you are finding your way, and a rhythm, in your private Lenten journeys.  In all we do:  In our private prayer, at-home worship, and in receiving the blessed sacrament; through Jesus Christ our Lord, let us get closer to knowing ourselves so we can be prepared for helping others.  For today, perhaps we can let charity begin at home, in our kindness to our families.  Let us know that God, Creator of all things, has never-ending love for us all, empowering us to show this love to others.
Today we keep in our hearts, minds, and prayers, those who have no one to pray for them (BCP 815).
For the Human Family
O God, you made us in your own image and redeemed us through Jesus your Son: Look with compassion on the whole human family; take away the arrogance and hatred which infect our hearts; break down the walls that separate us; unite us in bonds of love; and work through our struggle and confusion to accomplish your purposes on earth; that, in your good time, all nations and races may serve you in harmony around your heavenly throne; through Jesus Christ our Lord. Amen.
Today is also a day of remembrance. Washington National Cathedral will toll its funeral bell 500 times, once for every 1,000 lives lost to #COVID19, today at 5 pm ET.  The livestream will feature mourner's prayers from Christianity, Judaism, Islam, Buddhism and Sikhism. Join online by clicking here.
—
If you are a soup or stew maker, please consider contacting the parish office to let us know if you would like to make your favorite dish for us to deliver to Rayelenn.  Meat, chicken, spicy, or hearty – whatever your specialty may be.  NO seafood, please.  This is a wonderful ministry that is providing comfort in immeasurable ways.
Sending handwritten cards and notes, with memories, photos, and favorite stories to Rayelenn, Emily, and Elizabeth is another wonderful ministry that is providing great comfort.
Mrs. Rayelenn Sparks Casey
429 Camp Meeting Road
Landisville, PA 17538
Please email the parish office for the mailing addresses for Emily and Elizabeth.
Be well.  Stay safe.  Keep the faith.
Michelle
—
Worship News: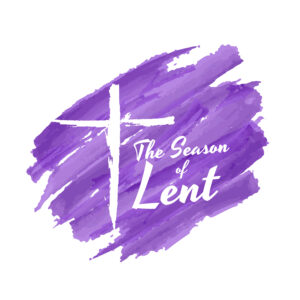 In case you missed it, click to view the Sunday Service for the First Sunday in Lent, February 21st 
We hope you will include, in your weekly Lenten discipline, our Stations of the Cross offering for Lent, via our St. Edward's YouTube channel – a collaboration of St. Edward's and St. Luke's, Mount Joy.  Within the message, we will also offer a pdf of The Way of the Cross.   Click here to connect.
Lenten Meditations 2021 booklets:  Episcopal Relief & Development offers a wonderful booklet of meditations to take you through your Lenten journey.  This year, ER&D is offering this booklet in an online version.  You can click here to download the pdf.  We will also do on-demand printing of the booklet pdf for those who would like a printed copy to take home.  Just let us know if you would like a printed copy!
Looking for an additional Lenten Devotional Resource?  St. Luke's Mount Joy offers us  "Living Well Through Lent" by clicking here.
Click here to access our Worship page on our sainteds.org web site.
—
Parish Business News: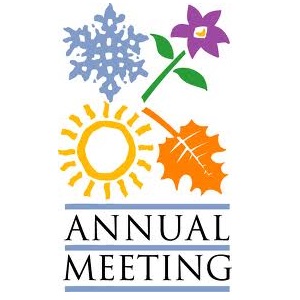 There are many important aspects to be tended to leading up to our St. Edward's Annual Meeting, to be held, via Zoom, on Sunday, March 7th at 11:15 AM.  The Zoom invite will be put forward in next Monday's email and we will also announce when people can come by to pick up their Annual Report items prior to the meeting.
1.  If you are a ministry leader and have not submitted your report for our Annual Report booklet, to be distributed prior to our March 7th Annual Meeting, please submit your reports no later than this Friday, February 26th.
2.  We have posted our slate of 2021 Vestry candidates for the parish to review.  You can click on this page link to view our candidates' bios.  Just scroll down past the Vestry page introduction to view our candidates' information.
3.  If you would like to represent St. Edward's at our 2021 Diocesan Convention, please contact the parish office, to be a convention delegate, by THIS WEDNESDAY.  We are seeking  4 delegates and would like to have our slate in place prior to our annual meeting.  This is a vital role you can play in representing your St. Edward's parish. Please show your support for your parish, by prayerfully considering putting your name forward for this important ministry.
—
We will be renewing the St. Edward's BJ's membership by Friday, February 26th.  You can go to the customer service desk, after that date, to renew your individual card.  If you would like to learn more about signing up for a membership, contact the parish office.
—
Ministry and Outreach Opportunities: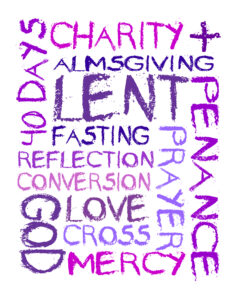 Soles for Souls:  St. Edward's is participating in a shoe drive with Saint John's of Lancaster during the Lenten season. Shoes will be collected through Palm Sunday, March 28th.  The shoes can be lightly used to falling apart.   Soles 4 Souls will send the shoes to impoverished countries to give the people an opportunity to provide relief, create jobs, and empower people to break the cycle of poverty.  Collection boxes will be placed in the sanctuary (near the Praise Band instruments). Please tie any laced shoes together and rubber and other types.  There is also a need for shipping boxes approximately the size of an office paper box. Should you have any questions, please contact:  Lynch's, Milligan's, Ishler's, Peg Reiley, or Leslie Arnold.
—
In this season of almsgiving, let us continue our faithful support of the Hempfield Area Food Pantry for those less fortunate than ourselves, through monetary and food donations.
—
Altar Flower Ministry – A huge thank you to all who so generously contributed to this ministry for 2021.  Through your open hearts, we have now filled the yearly flower chart, guaranteeing that each week, we will have beautiful flower arrangements on our altar.  Altar flowers IS a ministry of St. Edward's and through the receipt of 100% donations our parish budget stays aligned.   
—
MINISTRY, WORSHIP & FELLOWSHIP CALENDAR VIA ZOOM
New and Updated: Adult Spiritual Formation – Winter 2021 Flier – Click here to view/download
Click here to access our Adult Spiritual Formation page on our web site.
—
Wednesday Evening Bible Study – Wednesday, February 24th – 6:30 PM to 8:00 PM: The focus for this session, led by Bob Mosebach and Leslie Arnold, will be on the Gospel of Mark from an Anglican/Episcopal perspective. Our Study Guide will be: Borg, Marcus (2019), Conversations with Scripture – The Gospel of Mark (Anglican Association of Biblical Scholars Study). For questions, please contact Bob Mosebach at rcmosebach@comcast.net or Leslie Arnold at larnold897@aol.com with any questions.
ZOOM INVITE DETAILS:
Topic: St. Edward's Episcopal Church Bible Study
Time: February 24, 2021 06:30 PM Eastern Time (US and Canada)
Join Zoom Meeting
https://us02web.zoom.us/j/86252772937?pwd=RWVWNGVuQWh3NU9keWRXMWxFczg5UT09
Meeting ID: 862 5277 2937
Passcode: 201150
One tap mobile
+19292056099,,86252772937#,,,,*201150# US (New York)
+13017158592,,86252772937#,,,,*201150# US (Washington D.C)
Dial by your location
+1 929 205 6099 US (New York)
+1 301 715 8592 US (Washington D.C)
+1 312 626 6799 US (Chicago)
+1 669 900 6833 US (San Jose)
+1 253 215 8782 US (Tacoma)
+1 346 248 7799 US (Houston)
Meeting ID: 862 5277 2937
Passcode: 201150
Find your local number: https://us02web.zoom.us/u/kdkn9E94ds
—
Friday Lunch & Learn:  February 26th 12 Noon – 1 PM via Zoom
We continue our study with Chapter 8 in our text, Walk in Love, For the Benefit of Your Holy Church – Sacramental Rites:  Ordination. We have included a handout (see below) with the Episcopal Church Polity for our Friday session. Perhaps you would feel comfortable in delivering the closing prayer? There are so many wonderful Prayers and Collects to share with the group, from our BCP. Attendance at every session is not required.
Episcopal Church Polity Handout
With peace,
Father Rick, Bob Mosebach, and Wanda Stoltzfus
Join Zoom Meeting
https://us02web.zoom.us/j/84479709447?pwd=OWlobm83TDgwNlVoK3hFbjBlWnZSdz09
Meeting ID: 844 7970 9447
Passcode: 228332
One tap mobile
+13462487799,,84479709447#,,,,,,0#,,228332# US (Houston)
+16699006833,,84479709447#,,,,,,0#,,228332# US (San Jose)
Dial by your location
+1 346 248 7799 US (Houston)
+1 669 900 6833 US (San Jose)
+1 929 205 6099 US (New York)
+1 253 215 8782 US (Tacoma)
+1 301 715 8592 US (Germantown)
+1 312 626 6799 US (Chicago)
Meeting ID: 844 7970 9447
Passcode: 228332
Find your local number: https://us02web.zoom.us/u/kbq2eaazXj
—
Friday Evening Prayer – February 26th
We invite you to Evening Prayer this Friday evening at 7:00 PM.  This is a wonderful way to peacefully end our week and is led by Patrick Ishler.
Join us on Zoom:
https://us02web.zoom.us/j/86327105082
Join Code:  863 2710 5082