Dear parishioners and friends of St. Edward's,
We welcome you to information regarding the return of our in-person worship, online worship essential links, and ministry offerings for this Sunday, the Fifth Sunday in Lent. All essential links are noted below.
I prayerfully request that we continue to refrain from gathering, with other parishioners, in public groups, without masks. In Lancaster County, we continue to move towards wider distribution of vaccines, and within our diocese, we are adhering to the same safety protocols we submitted in 2020 for our in-person worship. We are all in this together, and honoring our parish community, by continuing to comply with the recommendations set forth during this time, conveys our love for God in Christ, the members of our parish family, and the wider community.
Here are three links that may be helpful:

vaccinateLancaster.org
**If you need assistance in registering/navigating this website, please contact me, or the parish office, and we will assist you.
Lancaster County, PA COVID-19 Hub
Father Rick+
—
Happy first day of spring! Being outside, today, gave us clear evidence of God's love for all creation.

As we continue our Lenten journey, we are often reminded, that life is filled with hard work and suffering and that God calls us to walk that upward road. But we also know that, in Him, we have a fellow traveler. Whatever your journey may be, let us pray, tonight:
For Travelers
O God, our heavenly Father, whose glory fills the whole creation, and whose presence we find wherever we go: Preserve those who travel; surround them with your loving care; protect them from every danger; and bring them in safety to their journey's end; through Jesus Christ our Lord. Amen.
Be well. Stay safe. Keep the faith.
Michelle
—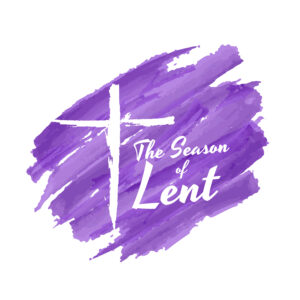 Sunday Service Information: Please note that our Rite II service is now at our 10:15 AM time.
Click here to connect to the Fifth Sunday in Lent, March 21st, which will be live streamed at 10:15 AM on Sunday.
Click here to download our 8:00 AM Rite I service bulletin for the Fifth Sunday in Lent.
Click here to download our 10:15 AM Rite II service bulletin for the Fifth Sunday in Lent.
A few friendly reminders for those returning to in-person worship and for those new to our in-person worship:
– We will have ushers/greeters inside the narthex and they will have the service bulletins for you. We will also continue to take your name and contact information.
– Please do not forget to wear your mask.
– Ushers will direct you to pew locations to maintain social distancing and will also guide you during communion.
– As we will not pass the offering plate, it will be located on the pedestal at the back of the church for you to place your Sunday offerings.
– On the shelf in the narthex are materials that you may find of interest to take home with you, as well as the sign up sheet for Easter flowers with envelopes for your donation.
*If you enjoy the St. Edward's Episcopal Church, Lancaster, PA YouTube channel, and you have a Gmail or YouTube account, the next time you tune in, please click the red SUBSCRIBE button on the home page to be included as a subscriber to St. Edward's! We would welcome the support and we will not generate any unwanted notifications to you. Become a part of our St. Edward's community! Thank you to those who have subscribed!
---
We also wanted to take this opportunity to share with you important announcements regarding upcoming events, as well as prayer and adult spiritual formation opportunities.
We continue to honor the guidance delivered by our bishop, as well as our love for God in Christ, to care for one another, by remaining socially distanced, and refrain from in-person fellowship gathering. There are many opportunities for us to worship, and perform ministry, in community, in ways that are of comfort to us, during this continued Covidtide. Please see a listing below and stay tuned to our weekly emails, web site posts, and Sunday bulletins for updates on specific details. We invite you to celebrate with us, as a community of faith!
—


Our 6:30 AM Sunrise Service will be weather permitting. We will also offer in-person worship at 8:00 AM – Rite I and 10:15 AM- Rite II. The 10:15 AM service will be live streamed. Our weekly email will detail our Holy Week service offerings.
—
If you have a submission for the April Scepter, please make sure you get it to Mac Miller by Sunday, March 21st. hj_miller@outlook.com
—
Please continue your support of the Hempfield Area Food Pantry. Let us continue our tradition of generosity for those less fortunate than ourselves. Requested food items for the month of March are:
Large peanut butter
Large jelly
Canned corn
Canned carrots
Canned mixed vegetables
Mac and cheese
2 pound package of dried pinto beans
Soles 4 Souls: St. Edward's, with Saint John's of Lancaster will collect shoes through Palm Sunday, March 28th and we invite parishioners to donate used shoes. The shoes can be lightly used to falling apart. Collection boxes will be placed in the sanctuary. Please tie any laced shoes together and rubber band all other shoe types. There is also a need for shipping boxes approximately the size of an office paper box. Any questions can be directed to our outreach ministry members: Lynch's, Milligan's, Ishler's, Peg Reiley, or Leslie Arnold.
St. Edward's is offering a full complement of Adult Spiritual Formation which continues through Lent! Please check your weekly emails which will have all the study details & Zoom invitation details.
Bible Study: Wednesday Evenings from 6:30 PM to 8:00 PM: For questions, please contact Bob Mosebach at rcmosebach@comcast.net or Leslie Arnold at larnold897@aol.com.
Lunch & Learn: Episcopal Beliefs and Practices: Fridays from 12 Noon – 1 PM led by Bob Mosebach
The Way of the Cross: Go to our St. Edward's YouTube Channel to view our Stations of the Cross, each week, as a Lenten discipline. You will find the pre-recorded offering and a Way of the Cross pdf to download.
The Way of the Cross on the St. Edward's YouTube Channel, click here.
The Way of the Cross order of service pdf, click here.
Friday Evening Prayer: Each Friday at 7:00 PM hosted by Patrick and Dina Ishler
Join us on Zoom:
https://us02web.zoom.us/j/86327105082
Join Code: 863 2710 5082
Sunday Evening Prayer: Each Sunday at 7:00 PM. Anyone interested can send Br. David Rutledge an email to be put on an email distribution list: drutledge1225@gmail.com Join Zoom Meeting https://zoom.us/j/95355083080 Meeting ID: 953 5508 3080
—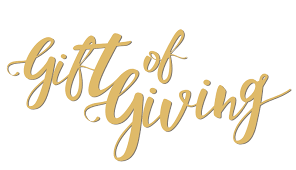 Besides prayers, calls, cards and emails, there is one more thing you can do to support St. Edward's. Please keep up-to-date with your pledge or regular contribution. Pledges/giving can be mailed to the church, and we also have an easy-to-use "Give to St. Edward's" button on our website that links to our secure Paypal page, as well as a "Donate" button on our YouTube Channel home page.
To assist parishes, the diocese has set up online giving for each parish. If you feel comfortable making your weekly giving or pledge donation in this manner (it is a secure giving tool), simply go to the diocesan web site, click on the tab up top and it will take you to a page where you can scroll down, find St. Edward's, and continue with making your contribution! Thank you for maintaining your faithfulness through your financial stewardship!
Click here if you would like to donate online through the diocesan portal. You will scroll down to find St. Edward's under Lancaster. The portal is a secure giving site.