Dear parishioners & friends of St. Edward's,
As we continue on our Lenten journey, and are at a midpoint, we may find that our travels have opened the eyes of our souls, allowing us to know ourselves in ways that can restore our flow and energy so that we can be guided to new directions.
In an email communication with my 89-year old uncle last week, I "signed off" in a way that I close most of my emails and notes – "With peace." His reaction was that he was "pleased and amused" by my words and informed me that in his spiritual life and study, he found Saint Thomas Aquinas teaching, peace is "the tranquility of order," very meaningful to him in ordering the priorities in his life. I was moved by his words, as we so often pray for peace and wish people peace.
What I discovered was that "orderliness" does not necessarily have to be complete and perfected to find peace. It can be a rhythm you bring to your life – finding quiet places for prayer and meditation; taking a walk in nature; helping others; calling a friend; listening to music; or exploring an artistic talent or a favorite hobby that can help you to order your thoughts, aspirations, and in figuring out what is important (and what can be discarded), helping one to be "with peace" even while living in an imperfect world that can be chaotic and disordered. And, we remember that peace begins in our relationship with God.
As Father Rick+ closed his sermon, yesterday, he reminded us: "We are all living one day at a time, enjoying one moment at a time, and accepting hardships as the pathways to peace. We are each houses of the Holy, and together, we are the Church."
We offer you these few passages of Scripture. Maybe you have a favorite passage you can share with us, and with those you love, that offers a reflection of peace.
If it is possible, so far as it depends on you, live peaceably with all. (Romans 12:18)
And the peace of God, which surpasses all understanding, will guard your hearts and your minds in Christ Jesus. (Philippians 4:7)
Peace I leave with you; my peace I give to you. I do not give to you as the world gives. Do not let your hearts be troubled, and do not let them be afraid. (John 14:27)
Be well. Stay safe. Keep the faith.
Michelle
—
Worship News:

In case you missed it, click to view the Sunday Service for the Third Sunday in Lent, March 7th
We hope you will include, in your weekly Lenten discipline, our Stations of the Cross offering for Lent, via our St. Edward's YouTube channel – a collaboration of St. Edward's and St. Luke's, Mount Joy. Within the message, we will also offer a pdf of The Way of the Cross. Click here to connect.
Lenten Meditations 2021 booklets: Episcopal Relief & Development offers a wonderful booklet of meditations to take you through your Lenten journey. This year, ER&D is offering this booklet in an online version. You can click here to download the pdf. We will also do on-demand printing of the booklet pdf for those who would like a printed copy to take home. Just let us know if you would like a printed copy!
Looking for an additional Lenten Devotional Resource? St. Luke's Mount Joy offers us "Living Well Through Lent" by clicking here.
Click here to access our Worship page on our sainteds.org web site.
—
Parish Business News:
Please stop by the church this week to pick up grocery cards, Annual Reports, the March edition of the Scepter, consecrated wafers, your signature St. Edward's mug, and your giving statement for 2020. Many people take the opportunity while visiting to drop off their pledge and giving. We would love to see you! Items are available Monday – Friday 11 AM – 3:30 PM.
If you prefer to look at items online, here are links to interesting documents and pages on our web site:
St. Edward's Annual Report 2020
Learn about your Spiritual Gifts Inventory
—
Ministry and Faith in Action Opportunities:


Soles for Souls: St. Edward's is participating in a shoe drive with Saint John's of Lancaster during the Lenten season. Shoes will be collected through Palm Sunday, March 28th. The shoes can be lightly used to falling apart. Soles 4 Souls will send the shoes to impoverished countries to give the people an opportunity to provide relief, create jobs, and empower people to break the cycle of poverty. Collection boxes will be placed in the sanctuary (near the Praise Band instruments). Please tie any laced shoes together and rubber and other types. There is also a need for shipping boxes approximately the size of an office paper box. Should you have any questions, please contact: Lynch's, Milligan's, Ishler's, Peg Reiley, or Leslie Arnold.
—
In this season of almsgiving, let us continue our faithful support of the Hempfield Area Food Pantry for those less fortunate than ourselves, through monetary and food donations. Requested food items for the month of March are:
Large peanut butter
Large jelly
Canned corn
Canned carrots
Canned mixed vegetables
Mac and cheese
2 pound package of dried pinto beans
—
As we pray and ponder during this season of Lent, we invite you to consider participating in a free course (upcoming in the near future) that will be offered by The Stevenson School for Ministry. Using the framework of the Episcopal Church's "Becoming a Beloved Community" this course on antiracism will lead participants through four pillars rooted in the Baptismal Covenant: Telling the Truth about the Church and Race; Proclaiming the Dream of Beloved Community; Practicing the Way of Love; Repairing the Breach in our Churches; and Repairing the Breach in Society and Institutions. The Beloved Community is defined as one that seeks and promotes justice for the least among us. We will keep you informed on when the course date will be. You can also visit the diocesan website and connect with the Stevenson School of Ministry tab to learn more about their wide array of course offerings.
—
MINISTRY, WORSHIP & FELLOWSHIP CALENDAR VIA ZOOM
New and Updated: Adult Spiritual Formation – Winter 2021 Flier – Click here to view/download
Click here to access our Adult Spiritual Formation page on our web site.
—


Wednesday Evening Bible Study – Wednesday, March 10th – 6:30 PM to 8:00 PM: The focus for this session, led by Bob Mosebach and Leslie Arnold, will be on the Gospel of Mark from an Anglican/Episcopal perspective. Our Study Guide will be: Borg, Marcus (2019), Conversations with Scripture – The Gospel of Mark (Anglican Association of Biblical Scholars Study). For questions, please contact Bob Mosebach at rcmosebach@comcast.net or Leslie Arnold at larnold897@aol.com with any questions.
ZOOM INVITE DETAILS:
Topic: St. Edward's Episcopal Church Bible Study
Time: March 10, 2021 06:30 PM Eastern Time (US and Canada)
Join Zoom Meeting
https://us02web.zoom.us/j/86252772937?pwd=RWVWNGVuQWh3NU9keWRXMWxFczg5UT09
Meeting ID: 862 5277 2937
Passcode: 201150
One tap mobile
+19292056099,,86252772937#,,,,*201150# US (New York)
+13017158592,,86252772937#,,,,*201150# US (Washington D.C)
Dial by your location
+1 929 205 6099 US (New York)
+1 301 715 8592 US (Washington D.C)
+1 312 626 6799 US (Chicago)
+1 669 900 6833 US (San Jose)
+1 253 215 8782 US (Tacoma)
+1 346 248 7799 US (Houston)
Meeting ID: 862 5277 2937
Passcode: 201150
Find your local number: https://us02web.zoom.us/u/kdkn9E94ds
—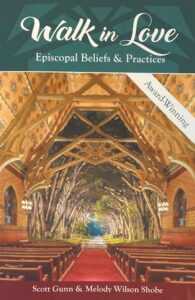 Friday Lunch & Learn: March 12th 12 Noon – 1 PM via Zoom
We will jump to Chapter 11 in our text, Walk in Love, Walking in the Way of the Cross – Holy Week and Easter. Join us!
Perhaps you would feel comfortable in delivering the closing prayer? There are so many wonderful Prayers and Collects to share with the group, from our BCP. Attendance at every session is not required.
With peace,
Father Rick, Bob Mosebach, and Wanda Stoltzfus
Join Zoom Meeting
https://us02web.zoom.us/j/84479709447?pwd=OWlobm83TDgwNlVoK3hFbjBlWnZSdz09
Meeting ID: 844 7970 9447
Passcode: 228332
One tap mobile
+13462487799,,84479709447#,,,,,,0#,,228332# US (Houston)
+16699006833,,84479709447#,,,,,,0#,,228332# US (San Jose)
Dial by your location
+1 346 248 7799 US (Houston)
+1 669 900 6833 US (San Jose)
+1 929 205 6099 US (New York)
+1 253 215 8782 US (Tacoma)
+1 301 715 8592 US (Germantown)
+1 312 626 6799 US (Chicago)
Meeting ID: 844 7970 9447
Passcode: 228332
Find your local number: https://us02web.zoom.us/u/kbq2eaazXj

Friday Evening Prayer – March 12th
We invite you to Evening Prayer this Friday evening at 7:00 PM. This is a wonderful way to peacefully end our week and is led by Patrick Ishler.
Join us on Zoom:
https://us02web.zoom.us/j/86327105082
Join Code: 863 2710 5082