Dear parishioners and friends of St. Edward's,
We welcome you to our online worship and ministry offerings for this Sunday, the Third Sunday after the Epiphany. All essential links are noted below.
Due to the alarming rise in cases within Lancaster County and here in our own township, I prayerfully request that we continue to refrain from gathering with other parishioners in public groups, particularly in restaurants, indoor spaces, or even outdoors without masks. COVID-19 is not a hoax. We are all in this together, and honoring our parish community, by complying with the recommendations set forth during this time, conveys our love for God in Christ, the members of our parish family, and the wider community.
Here are two links that may be helpful:
Lancaster County, PA COVID-19 Hub
Father Rick +
—
It is hard not to look up to the sky, day or night, these days, in reflection and prayer. For me, it is quite meditative and truly speaks to God's awesome presence in our lives.

It brings to my mind, from the Book of Common Prayer, page 88-89, a portion of this Canticle:
12 A Song of Creation Benedicite, omnia opera Domini
I The Cosmic Order
Glorify the Lord, you angels and all powers of the Lord, *
O heavens and all waters above the heavens.
Sun and moon and stars of the sky, glorify the Lord, *
praise him and highly exalt him for ever.
Glorify the Lord, every shower of rain and fall of dew, *
all winds and fire and heat.
Winter and summer, glorify the Lord, *
praise him and highly exalt him for ever.
Glorify the Lord, O chill and cold, *
drops of dew and flakes of snow.
Frost and cold, ice and sleet, glorify the Lord, *
praise him and highly exalt him for ever.
Glorify the Lord, O nights and days, *
O shining light and enfolding dark. Storm clouds and thunderbolts, glorify the Lord, *
praise him and highly exalt him for ever.
—
Let us keep Rayelenn, Emily, Elizabeth, Sadie, and Emma in our deep prayer as they continue to grieve the loss of Stephen+.
Cards of condolence and comfort can be sent to:
Mrs. Rayelenn Sparks Casey
429 Camp Meeting Road
Landisville, PA 17538
Be well. Stay safe. Keep the faith.
Michelle
—
Sunday Service Information:
Click here to connect to the Third Sunday after the Epiphany, January 24th, which will be live streamed at 10:00 AM on Sunday.
Click here to download our service bulletin for the Third Sunday after the Epiphany.
*If you enjoy the St. Edward's Episcopal Church, Lancaster, PA YouTube channel, and you have a Gmail or YouTube account, the next time you tune in, please click the red SUBSCRIBE button on the home page to be included as a subscriber to St. Edward's! We would welcome the support and we will not generate any unwanted notifications to you. Become a part of our St. Edward's community!
---
We also wanted to take this opportunity to share with you important announcements regarding upcoming events, as well as prayer and adult spiritual formation opportunities.
We continue to honor the guidance delivered by our bishop, as well as our love of God in Christ, to care for one another, by remaining socially distanced, and refrain from in-person worship and gathering. There are many opportunities for us to worship, and perform ministry, in community, in other ways, during this continued Covidtide. Please see a listing below and stay tuned to our weekly emails, web site posts, and Sunday bulletins for updates on specific details, as we are updated, with times and links. We invite you to celebrate with us, as a community of faith!

Virtual Coffee Hour this Sunday, January 24th, from 11:00 AM – 11:40 AM, on Zoom. Hosted by Christina McLaughlin. Let us share our fellowship with one another during our extended Covidtide. Your Zoom join code and pass code are in your Saturday email message.
—
At St. Edward's, we have two ministries, we would like to call to your attention, in need of parishioner support:
Our first, is our continued support of the Hempfield Area Food Pantry. So many of our neighbors are in dire need. St. Edward's provided, generously, to this social outreach in 2020. The need continues in 2021, for both financial and food donations. Here is a food wish list for January: Spaghetti; Spaghetti sauce; Mac and cheese; Jelly; Peanut butter; Canned pears; Canned peaches; Instant oatmeal; Regular oatmeal. Let us continue our tradition of generosity for those less fortunate than ourselves.
Our second, is our Altar Flower ministry. Thank you to so many who have responded in just this last week. We have gone from an empty flower chart to 12 commitments so far for 2021. We need just 29 more to fill our calendar! It is through the generous donations of parishioners that we beautify our altar shelves with fresh flowers. These symbolize for us, a lifting up of God's creation and are displayed in memory of those whom we love, and in thanksgiving for the blessings in our lives. Such a subtle, yet important, component of our worship services at St. Edward's. We seek donations of $100 for our altar flowers, with the remembrance printed in our bulletin and read during the Prayers of the People. Please contact the parish office with questions on how to donate and submit your remembrance.
February Scepter: In Memory of The Rev. Canon Stephen C. Casey Our February Scepter issue will be a special issue devoted to the life, legacy, and ministry of The Rev. Canon Stephen C. Casey, encompassing his 20 years, as our rector, at St. Edward's. We all have wonderful images and memories to share about Stephen and we encourage you to share those with us for this issue. Please forward your images and written words to the parish office by Wednesday, January 27th. We will forward them on to Mac Miller, so she can work her magic in creating this special issue.
We have exciting Spiritual Formation opportunities to engage in starting in January, 2021. Click here to get an overview, but please pay attention to weekly emails which will provide the Zoom invitation details.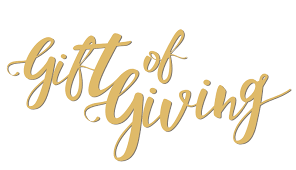 Besides prayers, calls, cards and emails, there is one more thing you can do to support St. Edward's. Please keep up-to-date with your pledge or regular contribution. Pledges/giving can be mailed to the church, and we also have an easy-to-use "Give to St. Edward's" button on our website that links to our secure Paypal page, as well as a "Donate" button on our YouTube Channel home page.
To assist parishes, the diocese has set up online giving for each parish. If you feel comfortable making your weekly giving or pledge donation in this manner (it is a secure giving tool), simply go to the diocesan web site, click on the tab up top and it will take you to a page where you can scroll down, find St. Edward's, and continue with making your contribution! Thank you for maintaining your faithfulness through your financial stewardship!
Click here if you would like to donate online through the diocesan portal. You will scroll down to find St. Edward's under Lancaster. The portal is a secure giving site.
To learn more about St. Edward's, please click our website, YouTube, or Facebook icons at the bottom of this email.