Dear parishioners and friends of St. Edward's,
Father Rick and all of us at St. Edward's welcome you to our Sunday worship, tomorrow, the Twentieth Sunday after Pentecost: Proper 23. Whether you will be joining us in-person, or via our live stream on our St. Edward's YouTube Channel, please know we are glad to be worshipping with you! All of the important links you need to our YouTube channel and our Sunday service bulletins are listed below. For this Sunday we welcome our Bishop, The Right Reverend Dr. Audrey Cady Scanlan. Bishop Scanlan will be the Celebrant, Officiant, and Preacher at our 8 AM Rite I, and our 10 AM Rite II. The 10 AM service will include the Sacramental Rites of Confirmation and Reception. A wonderful day to be with us at St. Edward's!
If you are joining us for in-person worship and fellowship, we prayerfully ask that you wear your mask as we gather together in community.
Let us enter our afternoon, on this last day of the week, with two prayers, for peace, community, and better understanding:
For the Parish
Almighty and everliving God, ruler of all things in heaven and earth, hear our prayers for this parish family. Strengthen the faithful, arouse the careless, and restore the penitent. Grant us all things necessary for our common life, and bring us all to be of one heart and mind within your holy Church; through Jesus Christ our Lord. Amen.
From Earth Gospel, A Guide to Prayer for God's Creation
Tonight and tomorrow
let me stand beside you, O God;
let me sit beneath your branches.
Let your life grow within me
so that my faith may bear fruit
for those who hunger
and my hope provide shade
for those who despair.
As leaves transform sunlight into food,
may Christ's love transform
everything I say and do,
giving life to others.
Rest well. Keep the faith. Journey in peace.
Michelle
—
Click here to connect to the service for the Twentieth Sunday after Pentecost: Proper 23, October 10th, which will be live streamed at 10:00 AM on Sunday.
Click here to download our 10:00 AM Rite II service bulletin for the Twentieth Sunday after Pentecost: Proper 23 service
Click here to download our 8:00 AM Rite I service bulletin for the Twentieth Sunday after Pentecost: Proper 23 service
*If you enjoy the St. Edward's Episcopal Church, Lancaster, PA YouTube channel, and you have a Gmail or YouTube account, the next time you tune in, please click the red SUBSCRIBE button on the home page to be included as a subscriber to St. Edward's! We would welcome the support and we will not generate any unwanted notifications to you. Become a part of our St. Edward's community! Thank you to those who have subscribed!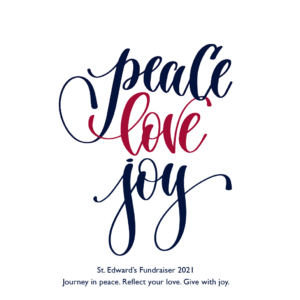 We are now in WEEK TWO of the St. Edward's Basket Raffle Fundraiser with ticket sales are tomorrow between services, and for 15 minutes after the 10 AM service, in the parish hall. It truly is a wonderful event this year with 33 curated baskets and fun surprises with special drawings each week. Join us in supporting what has become our MAJOR fundraising event of the year to support the mission and ministry of St. Edward's! Tell your friends and family. Our catalog is also available to download by clicking HERE.
Last evening we announced that in our first week we raised $1,440 and we also announced the winners of our first week's drawing!
—
Faith In Action Initiatives: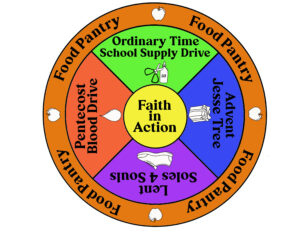 Hempfield Area Food Pantry Update:
Requested items for October: Cereal; Large jelly; Egg noodles; Penne pasta; Canned carrots; Canned yams; Canned green beans; Canned corn; Canned mixed vegetables; Canned kidney beans; Canned garbanzo beans; Canned black beans
—
Spiritual Formation and Evening Prayer Offerings:
We have so much going on during our fall season, don't miss out on the many opportunities available, in-person, and via Zoom. Our link, below, to our Adult Spiritual Formation page has detailed information regarding our upcoming Lunch & Learn, commencing Friday, October 1st. If you click here, you can download our Fall Adult Spiritual Formation pdf.
Adult Spiritual Formation at St. Edward's – click here.
—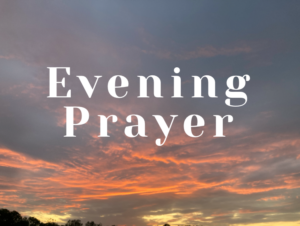 Sunday Evening Prayer – October 10th at 7:00 PM: We use the 1979 Book of Common Prayer and the readings for the Sunday Lectionary. It is a quiet service and a good way to end the weekend and prepare for the week to come. Anyone interested can send me an email to be put on an email distribution list: [email protected]
Sunday Evening Prayer @ 7:00pm
Join Zoom Meeting
https://zoom.us/j/95355083080
Meeting ID: 953 5508 3080
—
Opportunities to gather in community in spirituality and fellowship:
Here you will find news of gatherings outside of St. Edward's that we offer in community with our sister parishes and other spiritual resources.
A fun family event at the Oregon Dairy Corn Maze. Click here for details.
Spiritual Retreat Opportunity:
Anticipating Winter: Silent Retreat at The Wittel Farm
https://parishresourcecenter.org/events/silent-retreat-at-the-wittel-farm/
November 6, 2021
9:00 am – 4:00 pm
Cost: $90
Location: 1753 Mill Road, Elizabethtown, Pennsylvania, 17022
Questions? Please contact Joyce Kamm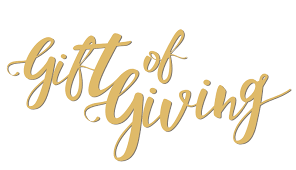 Besides prayers, calls, cards and emails, there is one more thing you can do to support St. Edward's. Please keep up-to-date with your pledge or regular contribution. Pledges/giving can be mailed to the church, and we also have an easy-to-use "Give to St. Edward's" button on our website that links to our secure Paypal page, as well as a "Donate" button on our YouTube Channel home page.
To assist parishes, the diocese has set up online giving for each parish. If you feel comfortable making your weekly giving or pledge donation in this manner (it is a secure giving tool), simply go to the diocesan web site, click on the tab up top and it will take you to a page where you can scroll down, find St. Edward's, and continue with making your contribution! Thank you for maintaining your faithfulness through your financial stewardship!
Click here if you would like to donate online through the diocesan portal. You will scroll down to find St. Edward's under Lancaster. The portal is a secure giving site.
—
We are providing links, below, that may be helpful and informative to you:
Lancaster County, PA COVID-19 Hub