Dear parishioners and friends of St. Edward's,
We welcome you to worship with us as we celebrate this Fourth Sunday of Easter. All essential information and links for our Sunday services are noted below.
I prayerfully request that we continue to refrain from gathering, with other parishioners, in public groups, without masks. In Lancaster County, we continue to move towards wider distribution of vaccines, and within our diocese, we are adhering to the same safety protocols we submitted in 2020 for our in-person worship. We are all in this together, and honoring our parish community, by continuing to comply with the recommendations set forth during this time, conveys our love for God in Christ, the members of our parish family, and the wider community.
We are providing four links, below, that may be helpful and informative to you.


vaccinateLancaster.org
**If you need assistance in registering/navigating this website, please contact me, or the parish office, and we will assist you.
Lancaster County, PA COVID-19 Hub
Vaccine Distribution Information PA DOH
Father Rick+
—

At St. Edward's today, we held a wonderful day of stewardship of our spiritual home – weeding, mulching, power washing our siding, tending to the care and feeding of our Memorial Garden Celtic Cross. (Thank you, Father Rick+) and thank you to Mike Freshwater for his photo skills!

A wonderful outpouring of love for our St. Edward's home. In addition to this ministry, we are pleased to reveal the completion of the Memorial Garden monument, with the installation of the carved "wings" representing St. Edward and the Celtic cross. This sacred space is a wonderful place to pay our respects to those who have gone before us and to sit in quiet contemplation and take in the beauty of our natural world. We invite you to visit!
Working outside today not only made me grateful for the beauty of the earth, but for the beauty of being in community with others and sharing our faithful stewardship of God's generosity.
A Collect:
For stewardship of creation (BCP 259)
O merciful Creator, your hand is open wide to satisfy the needs of every living creature: Make us always thankful for your loving providence; and grant that we, remembering the account that we must one day give, may be faithful stewards of your good gifts; through Jesus Christ our Lord, who with you and the Holy Spirit lives and reigns, one God, for ever and ever. Amen.
Be well. Stay safe. Keep the faith.
Michelle
—
Click here to connect to the Fourth Sunday of Easter service, April 25th, which will be live streamed at 10:15 AM on Sunday.
Click here to download our 8:00 AM Rite I service bulletin for Fourth Sunday of Easter
Click here to download our 10:15 AM Rite II service bulletin for Fourth Sunday of Easter
A few friendly reminders for those returning to in-person worship and for those new to our in-person worship:
– We will have ushers/greeters inside the narthex and they will have the service bulletins for you.
We will also continue to take your name and contact information.
– Please do not forget to wear your mask.
– Ushers will direct you to pew locations to maintain social distancing and will also guide you during communion.
– As we will not pass the offering plate, it will be located on the pedestal at the back of the church for you to place your Sunday offerings.
– On the shelf in the narthex are materials that you may find of interest to take home with you.
*If you enjoy the St. Edward's Episcopal Church, Lancaster, PA YouTube channel, and you have a Gmail or YouTube account, the next time you tune in, please click the red SUBSCRIBE button on the home page to be included as a subscriber to St. Edward's! We would welcome the support and we will not generate any unwanted notifications to you. Become a part of our St. Edward's community! Thank you to those who have subscribed!
---
We also wanted to take this opportunity to share with you important announcements regarding upcoming events, as well as prayer and Adult Spiritual Formation opportunities. If you click on the bulletin links above, you will get a complete list of our weekly announcements on the last page of the bulletin.
We continue to honor the guidance delivered by our bishop, as well as our love for God in Christ, to care for one another, by remaining socially distanced, and refrain from in-person fellowship gathering. There are many opportunities for us to worship, and perform ministry, in community, in ways that are of comfort to us, during this continued Covidtide. Please see a listing below and stay tuned to our weekly emails, web site posts, and Sunday bulletins for updates on specific details. We invite you to celebrate with us, as a community of faith!
—
Our virtual reception to honor Father Rick+ in our shared Celebration of a New Ministry is tomorrow at 12 Noon! All the details for tuning in, via Zoom, are below:
A Zoom Reception for Father Rick+ on Sunday, April 25th
Time: Apr 25, 2021 12:00 PM Eastern Time (US and Canada)
Join Zoom Meeting
https://us02web.zoom.us/j/89525858930?pwd=TUFIUEpCSkxNb3FtREhzNXlyTmlRUT09
Meeting ID: 895 2585 8930
Passcode: 294597
One tap mobile
+13126266799,,89525858930#,,,,*294597# US (Chicago)
+19292056099,,89525858930#,,,,*294597# US (New York)
Dial by your location
+1 312 626 6799 US (Chicago)
+1 929 205 6099 US (New York)
+1 301 715 8592 US (Washington DC)
+1 346 248 7799 US (Houston)
+1 669 900 6833 US (San Jose)
+1 253 215 8782 US (Tacoma)
Meeting ID: 895 2585 8930
Passcode: 294597
Find your local number: https://us02web.zoom.us/u/kbRoACr61S
—
St. Edward's is forming a team to "walk our way" in the YWCA 2021 Race Against Racism. For more information on this event and to learn how to join us, please click the links below (they include passwords for registration). It is never to late to register to participate with us on May 15th!
For those who have registered, we have picked up your team "swag." When you come to church, in the next 2 weeks, please stop by the library area in the Christian Ed wing and pick up your items. Each person's items will be on the library table with your name on them.
St. Edward's Registration Information Flier
YWCA Race Against Racism brochure
—
Please continue your support of the Hempfield Area Food Pantry. April food list: Canned green beans; canned corn; canned peas; canned applesauce; cereal; pancake mix; pancake syrup; large grape jelly; bagged noodles. This month we have donated $4,500 to the HAFP. The support from the St. Edward's community is a wonderful tribute to our Faith in Action. And, we should note, we have parishioners who also make substantial monetary donations directly to HAFP. We thank you all, in all the ways you support this important ministry.
—
St. Edward's is offering a full complement of Adult Spiritual Formation. Click here for our Spring information sheet. Please check your weekly emails which will have all the study details & Zoom invitation details.
Sunday Evening Prayer: Each Sunday at 7:00 PM. Anyone interested can send Br. David Rutledge an email to be put on an email distribution list: drutledge1225@gmail.com Join Zoom Meeting https://zoom.us/j/95355083080 Meeting ID: 953 5508 3080
—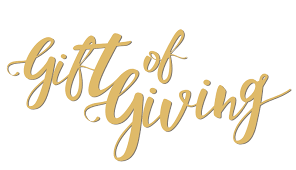 Besides prayers, calls, cards and emails, there is one more thing you can do to support St. Edward's. Please keep up-to-date with your pledge or regular contribution. Pledges/giving can be mailed to the church, and we also have an easy-to-use "Give to St. Edward's" button on our website that links to our secure Paypal page, as well as a "Donate" button on our YouTube Channel home page.
To assist parishes, the diocese has set up online giving for each parish. If you feel comfortable making your weekly giving or pledge donation in this manner (it is a secure giving tool), simply go to the diocesan web site, click on the tab up top and it will take you to a page where you can scroll down, find St. Edward's, and continue with making your contribution! Thank you for maintaining your faithfulness through your financial stewardship!
Click here if you would like to donate online through the diocesan portal. You will scroll down to find St. Edward's under Lancaster. The portal is a secure giving site.