Dear friends of St. Edward's,
We welcome you to online worship this weekend.
For those who feel comfortable with coming to church, we are fortunate to be able to hold in-person worship on Sundays at 8 AM – Rite I and 10:15 AM – Rite II. We hope that you will join us! We continue to follow healthy practices for your comfort and safety and we are mindfully complying with mitigation efforts through the governor's office, as well as our diocesan office.
Please know that we extend our warm invitation of worship to those in the wider community and those parishioners who are still at home, via YouTube Live, with our live streaming service each Sunday. We are one community of faith and we are worshipping together!
Click here to connect to our YouTube Channel to enjoy our Sunday service of Holy Eucharist Rite II LIVE at 10:15 AM on Sunday, August 23rd.
Click here to download the Sunday Service 10:15 AM bulletin – Rite II
If you prefer the said service of Rite I, we have provided our service bulletin for you to download and enjoy the service.
Click here to download the Sunday Service 8 AM bulletin – Rite I
---
We also wanted to take this opportunity to share with you important announcements that are in our paper bulletin on Sundays, that may be of interest to you, at home, regarding upcoming events, both at St. Edward's and in our wider community.
First, click here to view our flier for our talent search for our upcoming Variety Show fundraiser on October 24th. In partnership with our Cultural Events ministry, the fundraising committee will be putting on a Variety Show/Basket Auction event for our BIG fall fundraiser, this year, along with offering a lovely casual boxed dinner (think: no cooking while you watch the event!) that can be purchased and picked up prior to the YouTube virtual evening event. For this to be a success, we need YOUR TALENT! It is all in the spirit of community, fun, and fundraising!
Second, we will be hosting a very special live streamed musical event featuring Maria Thompson Corley: pianist, soloist, collaborator, and composer on Sunday, September 13th at 3:00 PM. Click here for information on this exciting Cultural Event.
Lastly, the Arts at MU has listed an event on their calendar, as follows, that sounds very exciting:
Xun Pan FREE Livestream Concert
"Beginning of Beethoven's Middle Period"
FRIDAY, AUGUST 28, 2020 | 7:30 P.M.
FROM STEINMAN HALL – THE WARE CENTER
Kick of the fall season with Beethoven's 250th Birthday Celebration! The series that began last fall continues with four concerts. The first commemorates the "Beginning of Beethoven's Middle Period" on Friday, August 28, and will be live streamed for FREE on the internet from the Ware Center at 7:30 p.m.
Visit https://artsmu.com/ on or after Wednesday, August 26 to get a link to the live stream and additional concert information.
---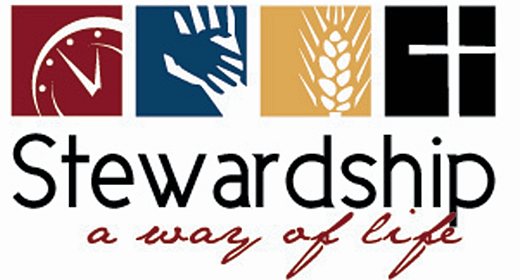 Besides prayers, calls, cards and emails, there is one more thing you can do to support St. Edward's during this time. Please keep up-to-date with your pledge or regular contribution. Pledges/giving can be mailed to the church, and we also have an easy-to-use "Give to St. Edward's" button on our website that links to our secure Paypal page. We have had several people engage with this newly installed Paypal giving button with great success, so please consider that as an easy way to support St. Edward's.
To assist parishes, the diocese has set up online giving for each parish. If you feel comfortable making your weekly giving or pledge donation in this manner (it is a secure giving tool), simply go to the diocesan web site, click on the tab up top and it will take you to a page where you can scroll down, find St. Edward's, and continue with making your contribution! Thank you for maintaining your faithfulness through your financial stewardship!
Click here if you would like to donate online through the diocesan portal. You will scroll down to find St. Edward's under Lancaster. The portal is a secure giving site.
We believe that God loves you – no exceptions.
Be well. Stay safe. Keep the faith.
– Michelle