Dear parishioners and friends of St. Edward's,
We welcome you to our online worship and ministry offerings for this Sunday, the Fifth Sunday after the Epiphany. All essential links are noted below.
Due to the alarming rise in cases within Lancaster County and here in our own township, I prayerfully request that we continue to refrain from gathering with other parishioners in public groups, particularly in restaurants, indoor spaces, or even outdoors without masks. COVID-19 is not a hoax. We are all in this together, and honoring our parish community, by complying with the recommendations set forth during this time, conveys our love for God in Christ, the members of our parish family, and the wider community.
Here are two links that may be helpful:
Lancaster County, PA COVID-19 Hub
Father Rick +
—
We have posted our special edition of the February Scepter, dedicated to the memory of The Reverend Canon Stephen C. Casey – our beloved Father Stephen+. Such wonderful memories and photos submitted by so many. A huge "thank you" to Mac Miller for creating such a beautiful publication for us to read and share. Please click the link below to view online. We will also have copies in print for you to pick up next week.
February 2021 Scepter: Click Here
We continue to offer our love and support to Rayelenn, Emily, and Elizabeth by staying in touch with cards and letters of comfort.
Mrs. Rayelenn Sparks Casey
429 Camp Meeting Road
Landisville, PA 17538
Please contact the parish office for the addresses of Emily Casey and Elizabeth Casey Stauffer.
—
As we close our message for tonight, let us take a moment to pray for those in our parish family, and in our greater human family, who are suffering from COVID19, and all manner of illness, loneliness, anxiety, and fear for their general well-being in these stressful times. Let us remember to be kind to each other and reach out to one another with a phone call, a note, an email and lift each other up as we continue to persevere through these extraordinary times.
In our Friday Lunch & Learn, we have been discovering the Ministration to the Sick portion of The Book of Common Prayer, beginning on page 453. It is filled with wonderful prayers that can be a comfort to ourselves, and in saying to and for one another. Tonight, we offer a prayer from Prayers for the Sick, on page 458.
For Recovery from Sickness
O God, the strength of the weak and the comfort of sufferers: Mercifully accept our prayers, and grant to your servant(s) the help of your power, that their sickness may be turned into health, and our sorrow into joy; through Jesus Christ our Lord. Amen.
Be well. Stay safe. Keep the faith.
Michelle
—
Sunday Service Information:
Click here to connect to the Fifth Sunday after the Epiphany, February 7th, which will be live streamed at 10:00 AM on Sunday.
Click here to download our service bulletin for the Fifth Sunday after the Epiphany.
*If you enjoy the St. Edward's Episcopal Church, Lancaster, PA YouTube channel, and you have a Gmail or YouTube account, the next time you tune in, please click the red SUBSCRIBE button on the home page to be included as a subscriber to St. Edward's! We would welcome the support and we will not generate any unwanted notifications to you. Become a part of our St. Edward's community! Thank you to those who have subscribed!
---
We also wanted to take this opportunity to share with you important announcements regarding upcoming events, as well as prayer and adult spiritual formation opportunities.
We continue to honor the guidance delivered by our bishop, as well as our love of God in Christ, to care for one another, by remaining socially distanced, and refrain from in-person worship and gathering. There are many opportunities for us to worship, and perform ministry, in community, in other ways, during this continued Covidtide. Please see a listing below and stay tuned to our weekly emails, web site posts, and Sunday bulletins for updates on specific details, as we are updated, with times and links. We invite you to celebrate with us, as a community of faith!
Virtual Coffee Hour this Sunday, February 7th, from 11:00 AM – 11:40 AM, on Zoom. Hosted by Christina McLaughlin. Let us share our fellowship with one another during our extended Covidtide. The Zoom join code and pass code are in your Saturday email message.
—
Please remember we offer consecrated communion wafers, available to be picked up Monday – Friday, 11 AM – 3 PM, in the narthex.
Please continue your support of the Hempfield Area Food Pantry. Let us continue our tradition of generosity for those less fortunate than ourselves.
Please prayerfully consider supporting the Altar Flower ministry. We are seeking 21 commitments to complete our 2021 calendar. We are so appreciative of the robust and generous support to date! Please contact the parish office with questions on how to donate and submit your remembrance.
Please check your Monday email for times when the Scepter, new directory, and grocery cards will be available. Our goal is to have things at the ready on Tuesday when the parish office opens at 10 AM.
Also, next week we will be detailing Ash Wednesday and Lenten offerings, so please check your weekly emails and our web site.
Also, next week we will be posting bios for our vestry nominees and disseminating other details surrounding our March 4th Annual Meeting – a very important event in the life of St. Edward's
St. Edward's is offering a full complement of Adult Spiritual Formation which continues through Lent! Please check your weekly emails which will have all the study details & Zoom invitation details.
Praying Morning and Evening Prayer using the 1979 Book of Common Prayer: February 11th from 7:00-8:30 PM: Contact Br. David Rutledge for more information & to register, by 01/25: drutledge1225@gmail.com
Bible Study: Wednesday Evenings from 6:30 PM to 8:00 PM: For questions, please contact Bob Mosebach at rcmosebach@comcast.net or Leslie Arnold at larnold897@aol.com.
Lunch & Learn: Episcopal Beliefs and Practices: Fridays from 12 Noon – 1 PM led by Bob Mosebach
Friday Evening Prayer: Each Friday at 7:00 PM hosted by Patrick and Dina Ishler
NEW OFFERING: Sunday Evening Prayer: Each Sunday at 7:00 PM. Anyone interested can send Br. David Rutledge an email to be put on an email distribution list: drutledge1225@gmail.com Join Zoom Meeting https://zoom.us/j/95355083080 Meeting ID: 953 5508 3080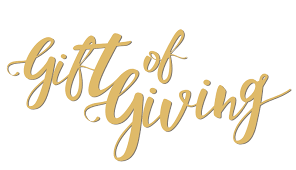 Besides prayers, calls, cards and emails, there is one more thing you can do to support St. Edward's. Please keep up-to-date with your pledge or regular contribution. Pledges/giving can be mailed to the church, and we also have an easy-to-use "Give to St. Edward's" button on our website that links to our secure Paypal page, as well as a "Donate" button on our YouTube Channel home page.
To assist parishes, the diocese has set up online giving for each parish. If you feel comfortable making your weekly giving or pledge donation in this manner (it is a secure giving tool), simply go to the diocesan web site, click on the tab up top and it will take you to a page where you can scroll down, find St. Edward's, and continue with making your contribution! Thank you for maintaining your faithfulness through your financial stewardship!
Click here if you would like to donate online through the diocesan portal. You will scroll down to find St. Edward's under Lancaster. The portal is a secure giving site.